To create an exceptional tasting tea requires exceptional tea leaves. This is why with our new Pure Leaf range we have sourced the highest quality of tea leaves from the finest tea estates. And it is these leaves that give the tea its impressive characteristics and flavour.
To preserve the distinctive flavour of these leaves, they are expertly picked, then gently rolled and dried to minimise leaf damage and protect their aromas. Our master blenders then complement these leaves with fruits or herbs, or simply leave them be, respecting their unique natural flavour and aroma.
Watch the video below to find out more about the extraordinary quality of Pure Leaf.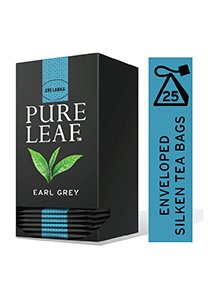 Pure Leaf Earl Grey Tea for professional kitchens and offices: Buy in a pack of 25 pyramid teabags x 6 from Unilever Food Solutions and check our special offers for real cost savings! See all product details with pricing.
Find out more
Related Products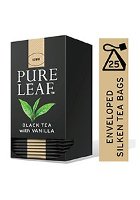 Recommended price (including VAT)
Product not available
Product added to cart: Pure Leaf Black Tea with Vanilla 25 Pyramid Tea Bagsx6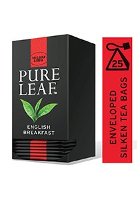 Recommended price (including VAT)
Product not available
Product added to cart: Pure Leaf English Breakfast Tea 25 Pyramid Tea Bagsx6