All-Purpose Curry Paste
Designed for professional chefs, check out this all-purpose Curry Paste recipe: makes the best flavorful curry base, which is essential for a great tasting curry. A must try curry base recipe.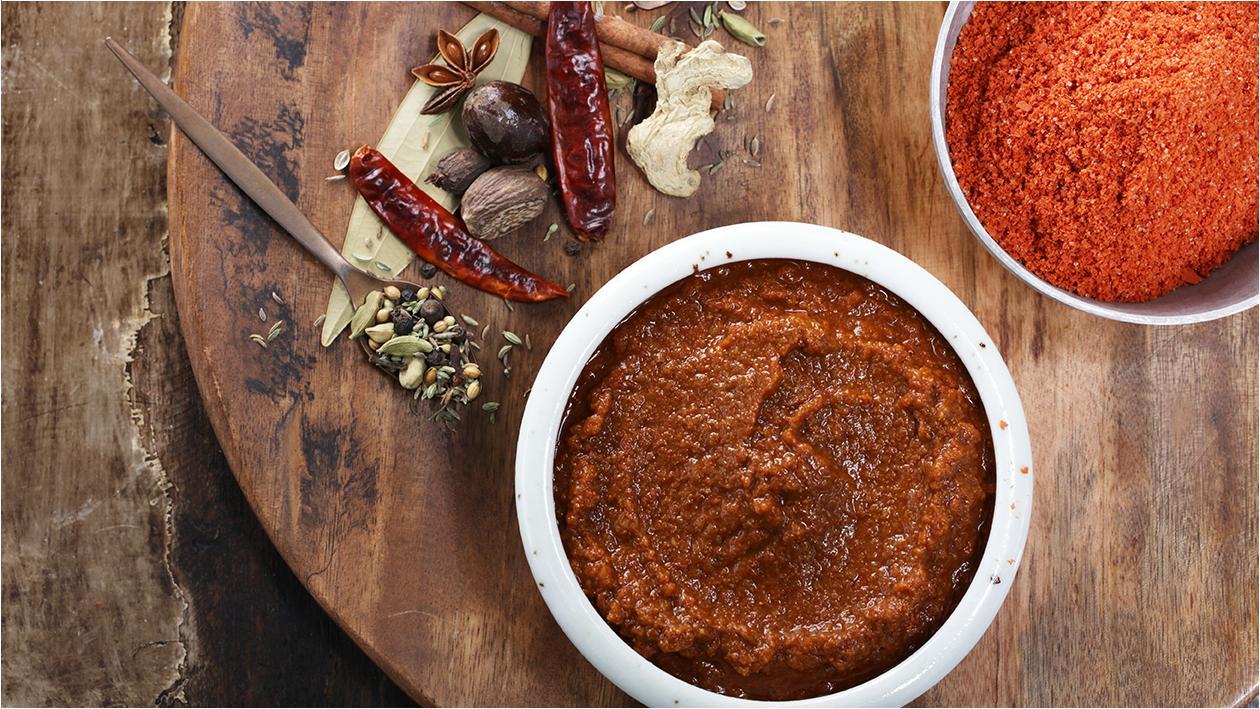 Ingredients
Making the Paste:
Preparation
Making the Paste:

Heat the oil in a pot and sauté the onions. Add the salt garlic and ginger past and sauté. Add all the remaining spices and cook till aromatic.
Add the water and simmer for 5 minutes. Blend this mix then add the Knorr Tomato Powder and whisk. Simmer for 1 minute the transfer to a container, cool and store in fridge or 3 to 5 days.