Aubergine Dijon Pesto Burger
Designed for professional chefs, check out this Aubergine Dijon Pesto Burger recipe: cooking instructions broken into components, full list of professional ingredients, chefs' preparation secrets. Master this recipe with products like: Knorr Mise an Place Pesto, Colman's Dijon Mustard, Hellmann's Real Mayonnaise, Hellmann's Ketchup.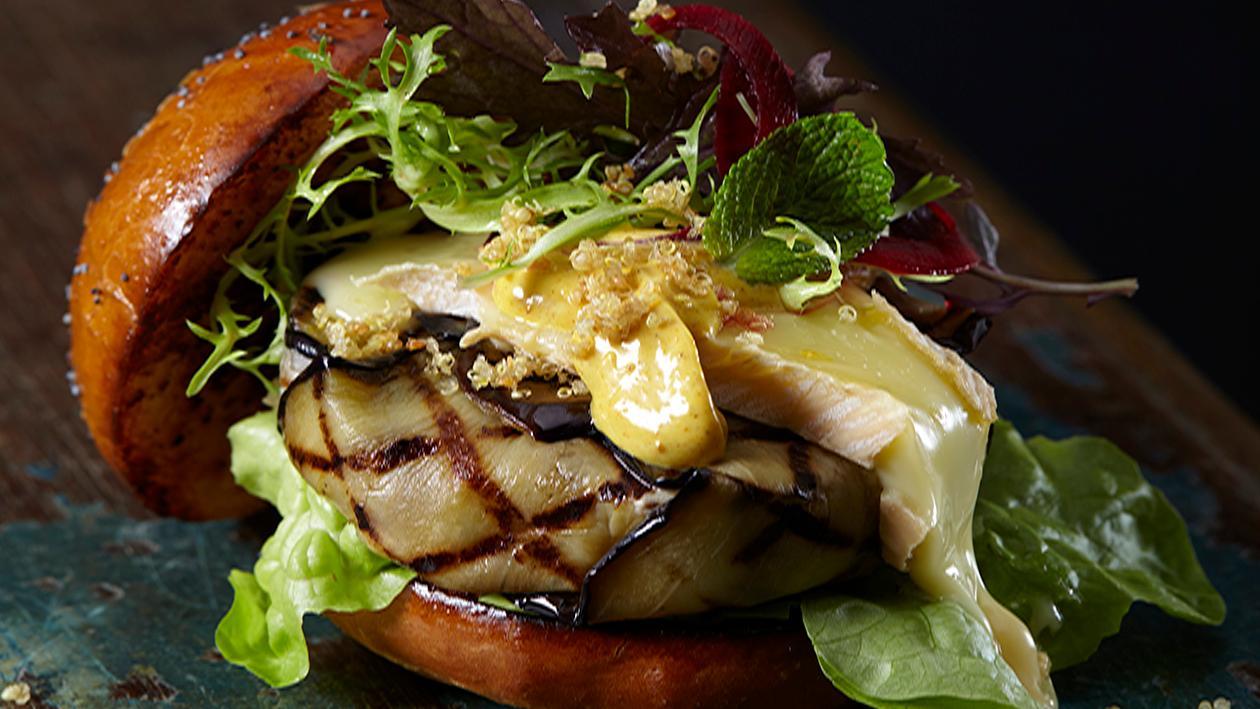 Ingredients
Burger:
Wild mushrooms selection

700 g
Dijon Mayo:
Garnish:
Preparation
Burger:

Grill thin slices of aubergine and cook briefly in the oven. Sauté the shallot and garlic and then add minced aubergine and wild mushrooms.
Add a spoon of crème fraiche and add Knorr Mise an Place Pesto.
Leave the mixture to cool.
Lay the slices of aubergine in a round mould, ensuring that they overlap. Fill the mould with the aubergine and mushroom mixture and fold into a burger.
Slice the burger bun open and grill cut side down on a skillet.

Dijon Mayo:

Simply mix the Colman's Dijon Mustard, Hellmann's Real Mayonnaise.

Assemble the Burger:

Put the burger together with lettuce and the lukewarm aubergine burger. Garnish with a slice of Munster cheese and Dijon Mayonnaise.

Garnish:

Garnish with roasted quinoa and a salad mix of red beetroot leaves, mint, frisee and minzuna leaves.

Presentation:

Best serves with Sweet Potato fries and Hellmann's Ketchup.