Designed for professional chefs, check out this Baked Dijon Mustard Oysters with Smoked Cured Beef & Artichoke recipe: cooking instructions broken into components, full list of professional ingredients, chefs' preparation secrets. Master this recipe with products like: Colman's Dijon Mustard and Knorr Hollandaise Sauce.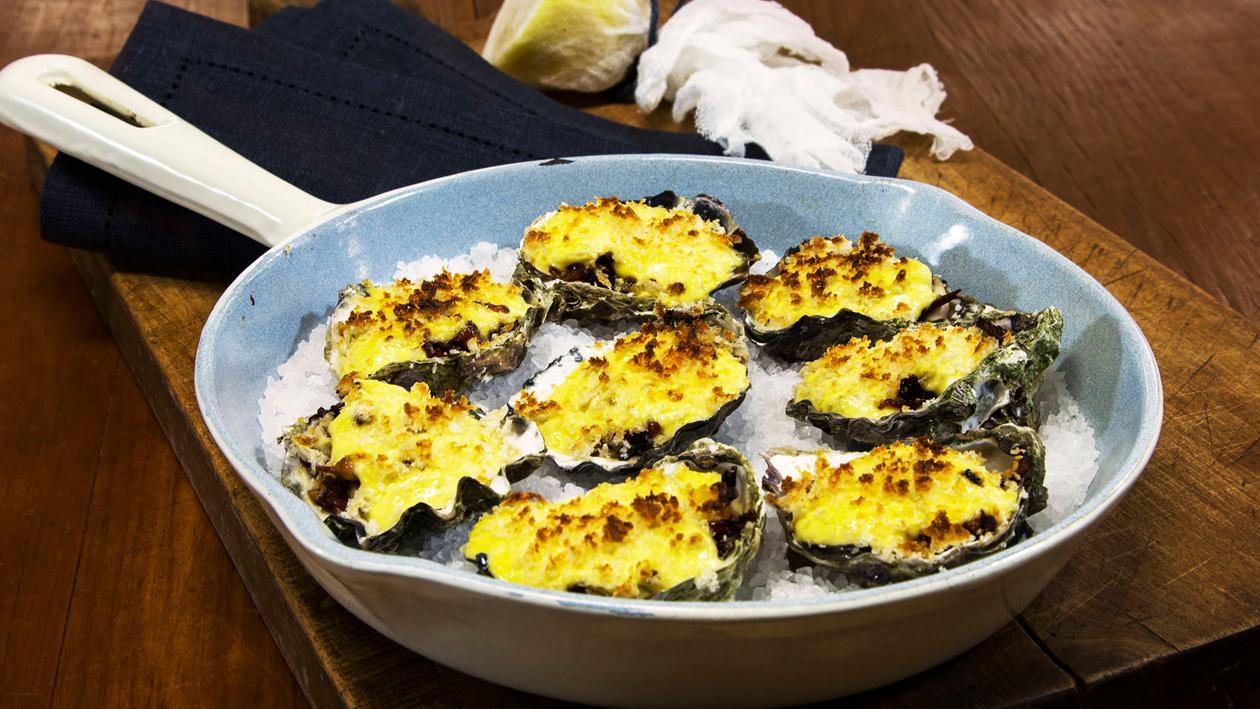 Ingredients
The Topping:
Breadcrumbs, fresh, sourdough

125 g

Cheese, parmesan, grated

65 g

Pine nuts, chopped, toasted

80 g

Smoked, cured, beef slices, chopped

12 pc

Colman's Dijon Mustard (2x2.25kg)

35 g
Plating and Serving:
Oysters, half shell

60 pc

Artichoke hearts, in oil, drained, thinly sliced

10 pc

Lemon wedges, to serve

10 pc
Preparation
The Topping:

In a bowl, combine sourdough breadcrumbs, grated parmesan and pine nuts. Set aside.
Heat oil in a large frying pan, add the shallots, cook for 5 minutes until soft. Add the chopped smoked beef, cook for another 5-7 minutes, until the meat is crispy.
Combine the Knorr Hollandaise Sauce and Colman's Dijon Mustard.

Plating and Serving:

Place the oysters onto the rock salt and top with the smoked beef mix, artichokes, Knorr Hollandaise Sauce and the breadcrumb mixture. Bake in the oven for 8-10 minutes until golden brown.
Serve the oysters in the pan with lemon wedges to squeeze over.