Balsamic Hunters Gravy
Designed for professional chefs, check out this Balsamic Hunters Gravy recipe: cooking instructions broken into components, full list of professional ingredients, chefs' preparation secrets. Master this recipe with products like: Knorr Brown Gravy Base.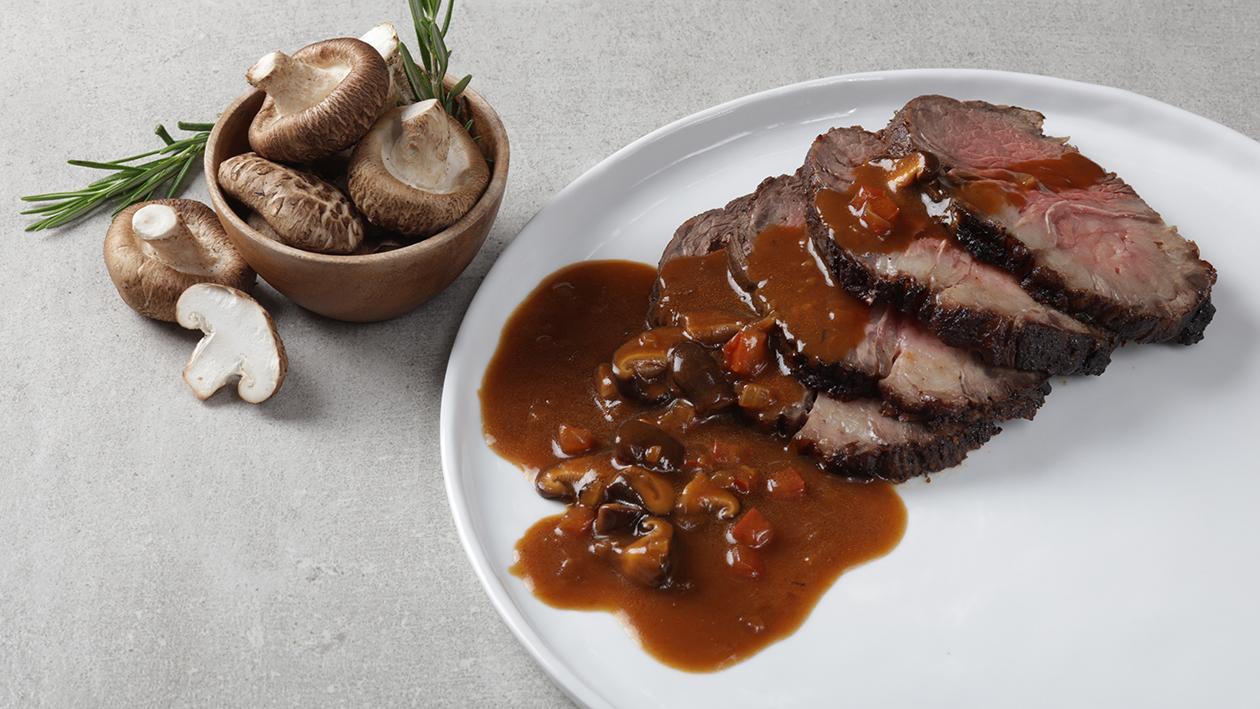 Preparation
Method:

Sauté onions and mushrooms until soft. Add tomato paste and cook out until stuck to pan.
Deglaze with balsamic vinegar and add sugar to sweeten.
Prepare Knorr Brown Gravy Base with water, once thick add to balsamic mixture.
Finish with fresh herbs.