BBQ Chicken Poppers
Designed for professional chefs, check out this BBQ Chicken Poppers recipe: cooking instructions broken into components, full list of professional ingredients, chefs' preparation secrets. Master this recipe with products like: Knorr Chicken Stock Powder, Knorr Hickory BBQ Sauce.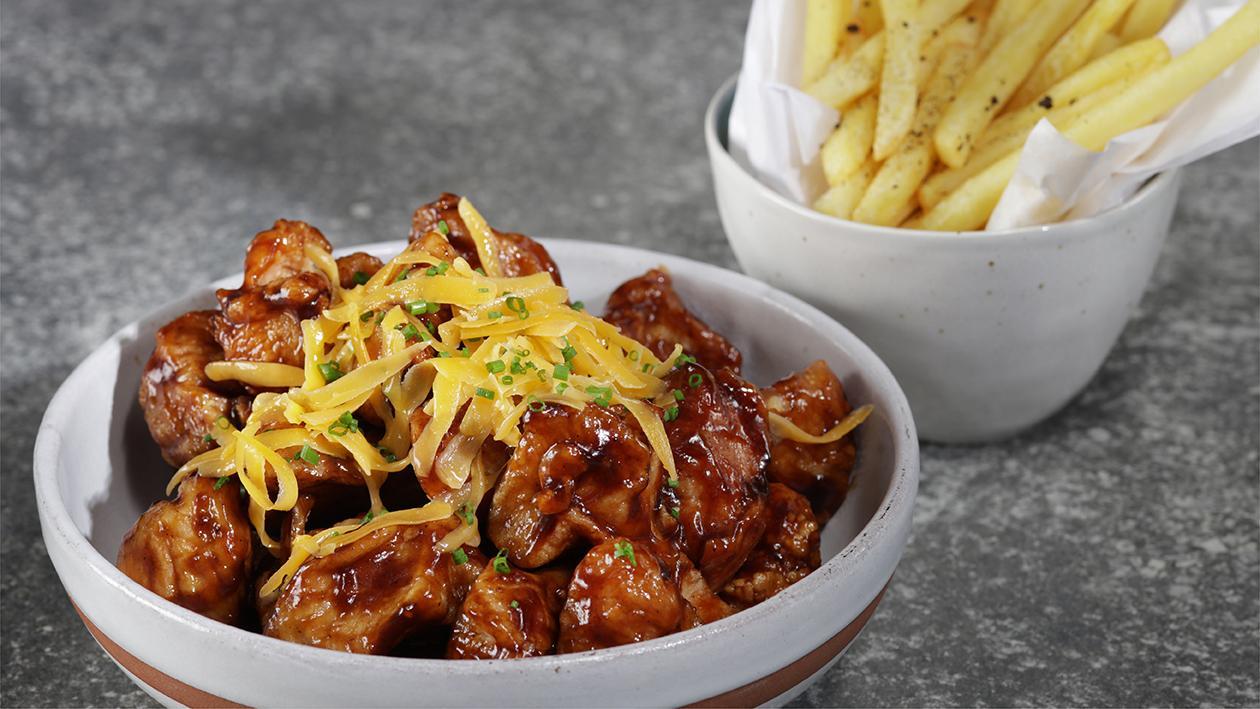 Ingredients
Chicken Poppers:
Sauce:
Plating:
Cheese, cheddar, grated

150 g
Preparation
Chicken Poppers:

Cut the breasts into bite-sized cubes and marinate with 50g Knorr Chicken Stock Powder, garlic and chilli for 4-6 hours.
Combine the cornflour and 10g Knorr Chicken Stock Powder and coat the chicken in flour. Dust of the excess and fry in oil at 175°C for 4-5 min till golden brown, remove and drain on paper towel.

Sauce:

Put the cumin in a pan and toast slightly add the Knorr Hickory BBQ Sauce and heat up, now add the chicken popper and coat with the sauce.

Plating:

Place the poppers in a serving bowl, top with cheese and serve.