Beansprout Salad Recipe
Designed for professional chefs, check out this Beansprout Salad recipe: cooking instructions broken into components, full list of professional ingredients, chefs' preparation secrets.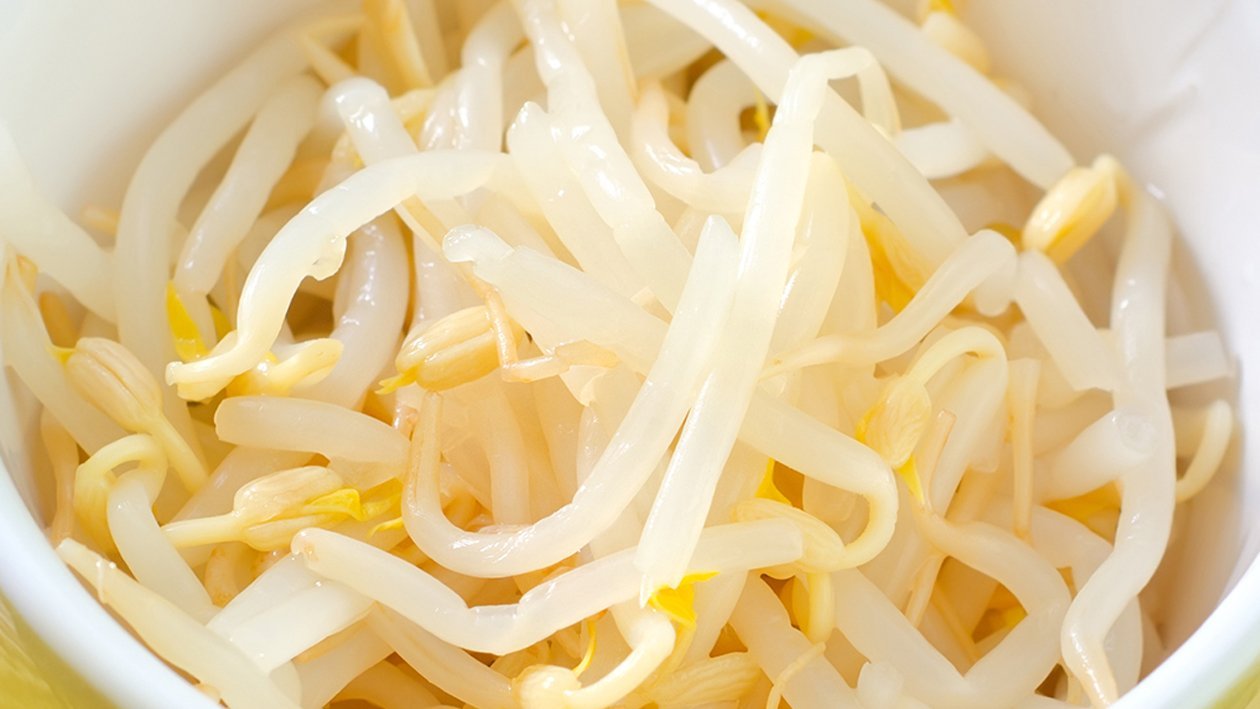 Ingredients
Method:
Spring Onions, finely chopped

3 g
Preparation
Method:

Rinse the beansprouts twice in cold water, discarding any rotten or floating beans. Boil in salted water for 7mins with lid on. (Do not open the lid until done).
Drain, refresh, pat dry and toss with the remaining ingredients. Taste and adjust seasoning.