Beef Eater Burger
Designed for professional chefs, check out this Beef Eater Burger recipe: cooking instructions broken into components, full list of professional ingredients, chefs' preparation secrets. Master this recipe with products like: Knorr Beef Stock Powder, Colman's English Mustard and Hellmann's Real Mayonnaise.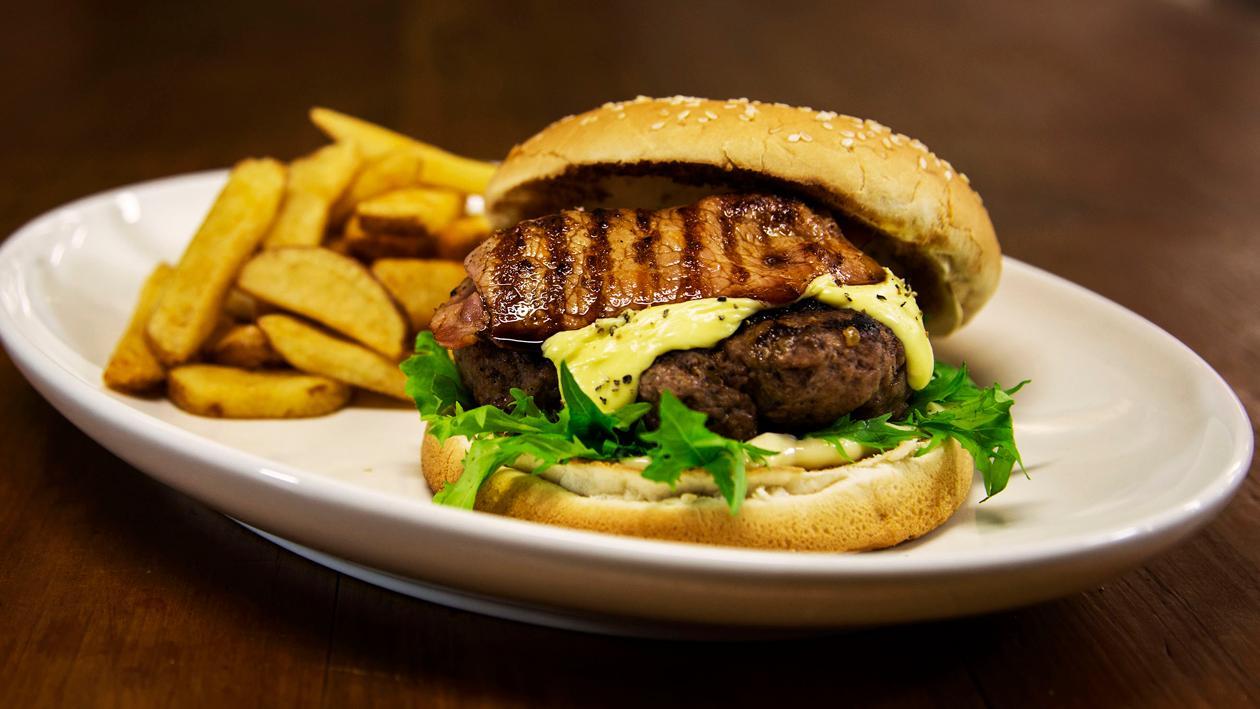 Ingredients
Patties:
Onion, red, sliced, sautéed

300 g
Sauce:
Cheese, cheddar, grated

200 g
Burger Construction:
Turkey bacon, cooked

200 g
Preparation
Patties:

Combine onions, beef mince, sausage mince, crushed peppercorns and Knorr Beef Stock Powder. Shape into 10 even-sized patties. BBQ, grill or flat plate until cooked through.

Sauce:

To make the horseradish cheese sauce, warm the Knorr Hollandaise Sauce, stir in cheese until melted. Remove from heat and stir in the horseradish sauce and Colman's English Mustard.

Burger Construction:

Bottom bun, Hellmann's Real Mayonnaise, lettuce, meat patty, horseradish and cheese sauce, turkey bacon and top bun. Serve with thick cut fries.