Bubble and Squeak
A super healthy vegetarian dish, perfect for any time of day. The vegetable patties are made with a base of Knorr Mash Potato and rounded off with pesto and Colman's mustard. We recommend seasoning the cabbage with Knorr Vegetable Bouillon that boosts the savoury and natural sweet flavours of vegetables. See the recipe below.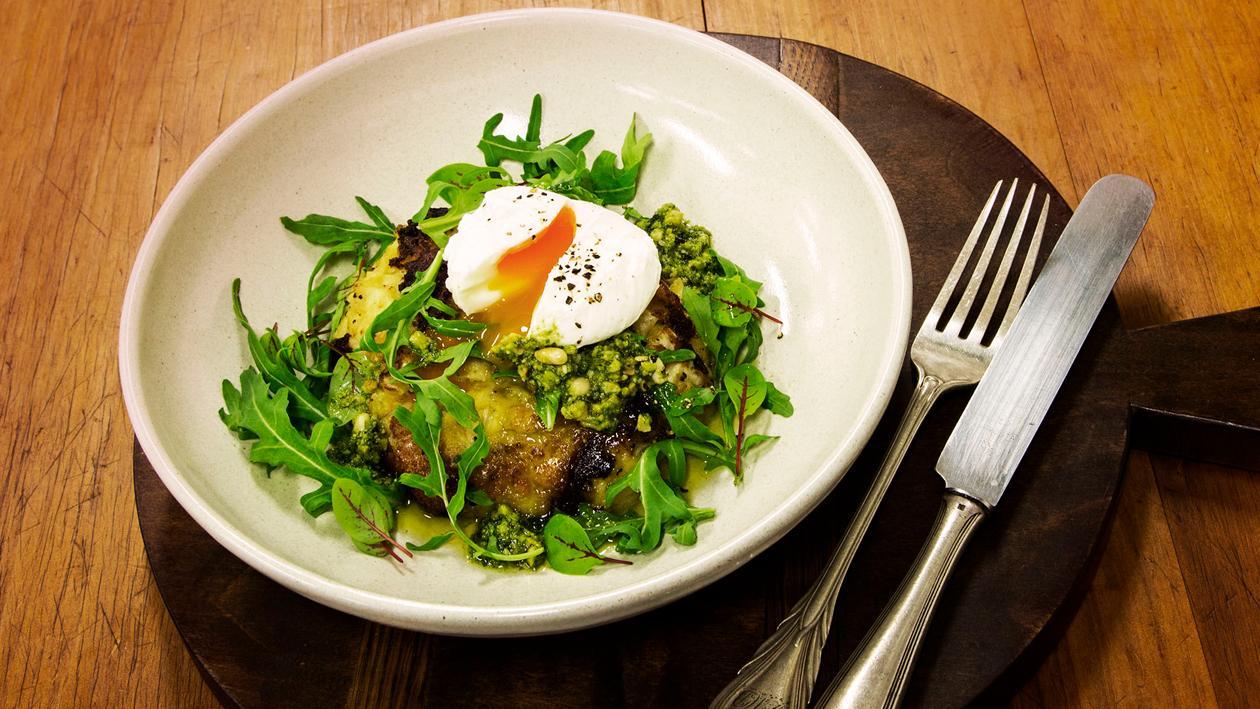 Ingredients
Preparation and Plating:
Cabbage, green, shredded

500 g

Onion, finely chopped

200 g
Preparation
Preparation and Plating:

Place water in a large pot and bring to boil, remove from heat and whisk in the Knorr Mashed Potato until well combined. Set aside to cool. Cook cabbage for 2 minutes or until tender, drain it and sprinkle with Knorr Vegetable Bouillon Powder.
Melt butter in frying pan and cook the onion, until softened; stir in Colman's English Mustard. Add onion mixture and cabbage to potato. Stir to combine.
Shape into 10 even sized patties. Heat a frying pan over low heat, add vegetable oil and cook patties for 12 to 15 minutes or until base is crisp.
To make the pesto oil, combine pesto and olive oil together.
Serve the potato patties with rocket and a poached egg, then drizzle with pesto oil.