Californian Egg Roll
This is a breakfast egg wrap with avocado, tomato, bacon and cheese. The wow factor is the Hollandaise sauce. View our Californian Egg Roll Recipe below!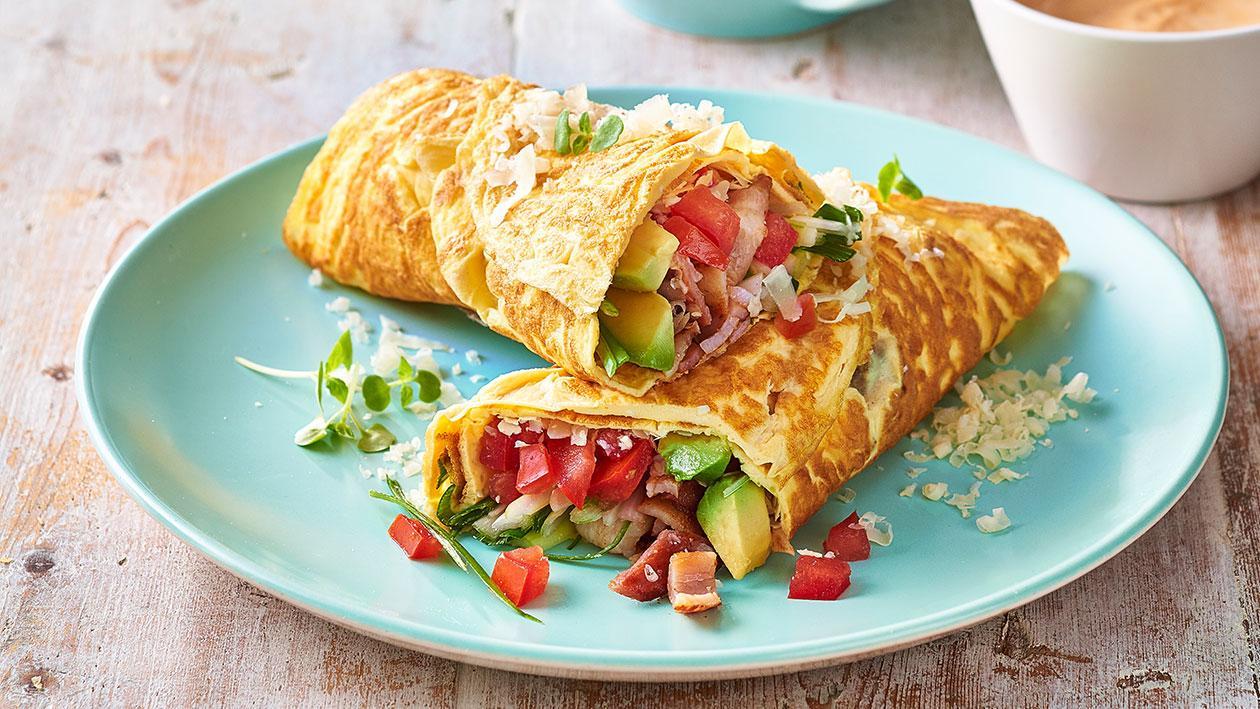 Ingredients
Scrambled Eggs:
Sauce:
Roll and Serve:
Garnish:
Preparation
Scrambled Eggs:

Whisk eggs add Knorr Garde d'Or Hollandaise Sauce.
Heat oil and pour egg mix, cook one side until golden and turn over and cook until egg is almost cooked.
Cook the bacon until crispy and keep aside.

Sauce:

Mix together Hellmann's Real Mayonnaise and Knorr Mise an Place Pesto.

Roll and Serve:

Evenly divide all ingredients in omelette and roll up. Serve with pest mayonnaise.

Garnish:

Just a few micro greens or Asian salad leaves.