Chipotle Chilli Beef Bowl Recipe
Designed for professional chefs, check out this Chipotle Chilli Beef Bowl recipe: cooking instructions broken into components, full list of professional ingredients, chefs' preparation secrets. Master this recipe with products like: Knorr Hickory BBQ Sauce, Knorr Tomato Pronto.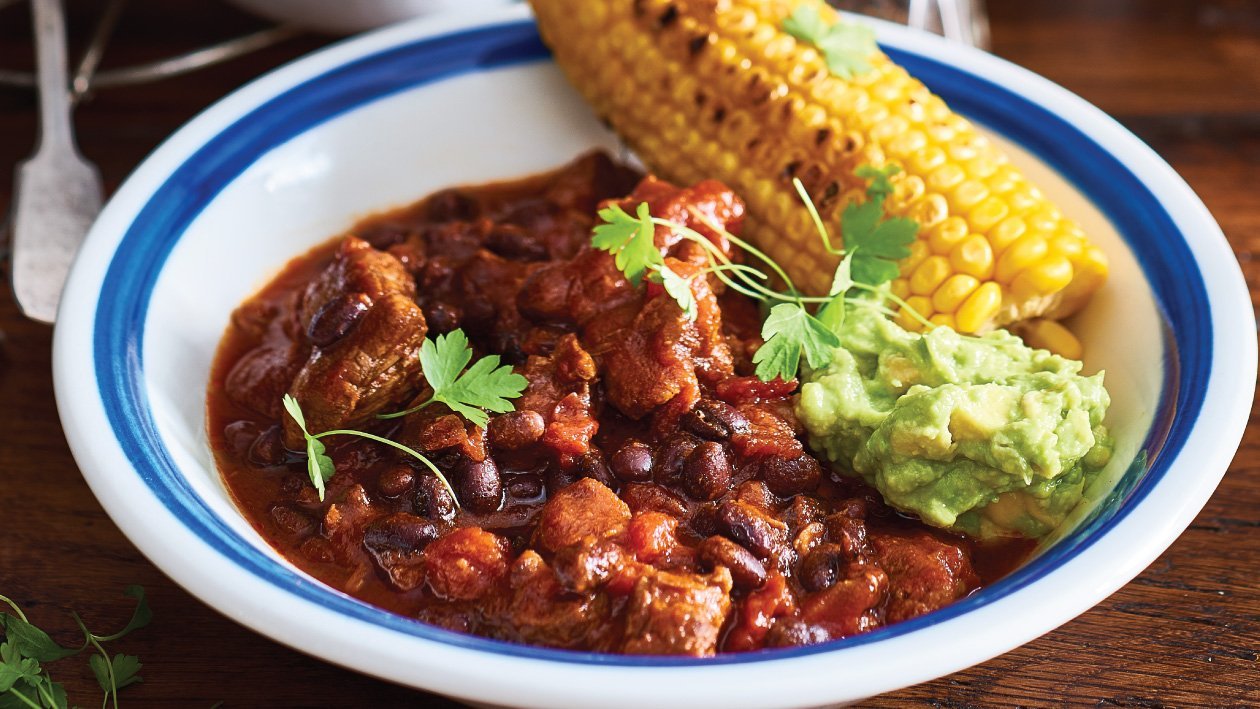 Ingredients
Method:
Brown onion, chopped

150 g

Beef chuck, minced

2.5 kg
Preparation
Method:

Fry off the onions in the oil until soft, add the beef and brown slightly.
Add the chipotle paste, Knorr Hickory BBQ Sauce, garlic pure and cumin and cook for a further five minutes.
Add the water, Knorr Tomato Pronto and cook for two hours until the meat starts to become tender. Drain and rinse the beans and add, cook for an additional 30 minutes.
Serve with grilled corn.