Best recipe to make perfect Meatball Bolognese. Check out this delicious Meatball Bolognese recipe: step by step cooking instructions, full list of ingredients, chefs' preparation secrets. Master this recipe with products like: Knorr Beef Stock Powder & Knorr Tomato Powder.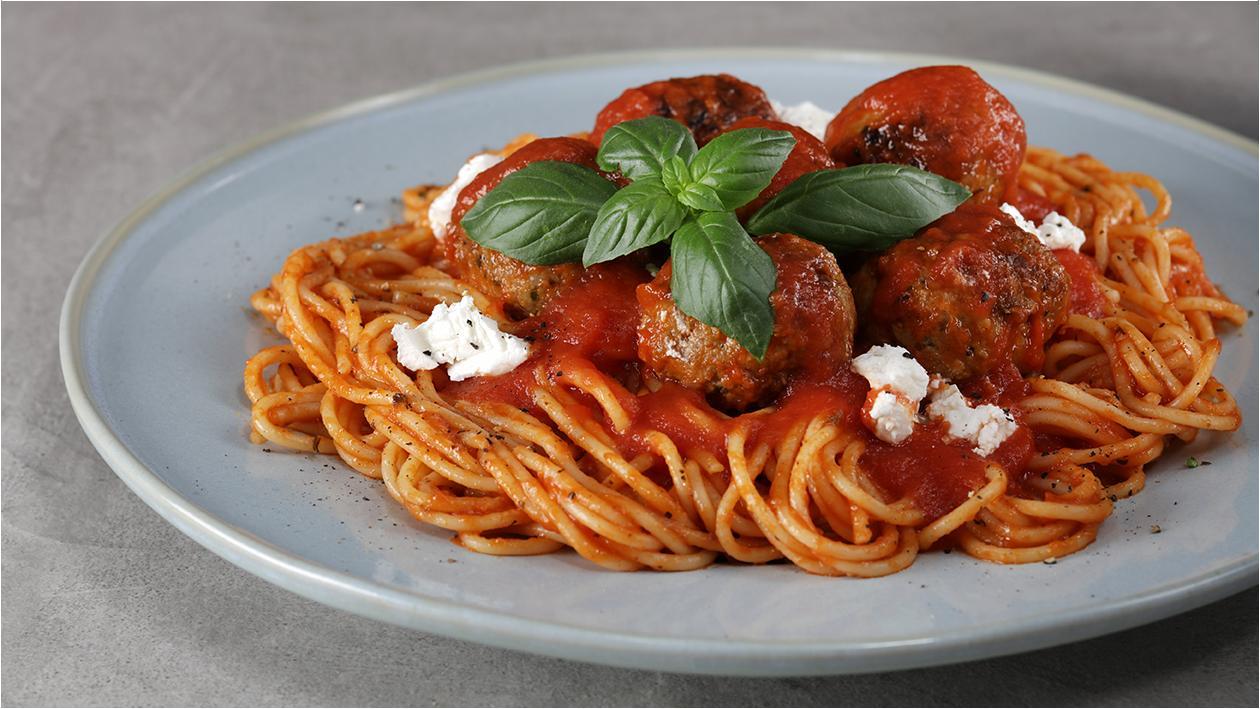 Ingredients
Meatballs:
Cheese, parmesan, grated

5 g
Sauce:
Spaghetti, cooked Al dente

1 kg
Plaiting:
Preparation
Meatballs:

Add lamb, mustard, bread crumbs, parsley, parmesan, eggs, olive oil and Knorr Beef Stock Powder into a mixing bowl and knead till combined.
Roll into 30g balls and place in tray, wrap and rest in fridge for 30 min up to 2 days.
In a griddle pan heat the oil and sear off the meatballs. Set aside and deglaze the pan.

Sauce:

In the same pan add the oil, onions and salt to sauté till soft. Now add the garlic, bay leaf and black pepper and cook for 2 min.
Add the basil then water and bring to a simmer. Whisk in the Knorr Tomato Powder and simmer.
Once simmer add the meatballs to cook through. Finish the pasta in the sauce before plating.

Plaiting:

Portion the pasta into pates using atongs and spoon, place meatballs onto followed by more sauce.
Garnish with basil and feta.

Chefs Hack:

Always under cook your meatballs and pasta then finish the cooking in the sauce. That way the meatballs and pasta absorb more flavours from the sauce.