Creamy Chicken and Potato Soup
A rich and creamy Chicken & Potato soup is quick to make with Knorr Mash Potato and Cream of Chicken Soup. We have enhanced the soup by adding cheddar cheese and olive oil. Give it a try on your menu today!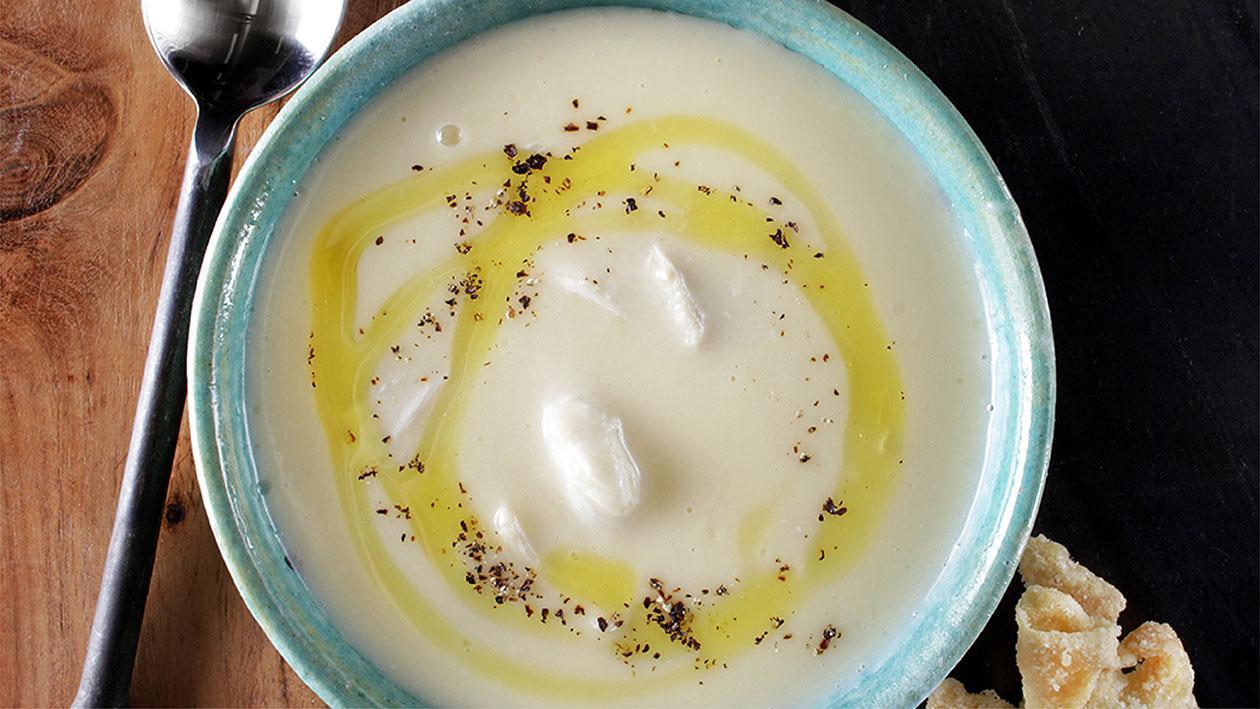 Ingredients
Method:
Cheese, cheddar, grated

100 g

Knorr Concentrated Chicken Bouillon (6x1L)

10 ml
Preparation
Method:

In two separate pots heat 2 L of water in each. Whisk in the Knorr Mashed Potato into one pot and the Knorr Cream of Chicken Soup into the other one. Combine the two ingredients into a blender.
Blend the soup and add the grated cheese, Knorr Concentrated Chicken Bouillon and finish off with blending in the olive oil.
Serve with pouched chicken pieces and fresh herbs.