Dijon Crusted Lamb Rack with Roasted Potatoes & Spinach
Designed for professional chefs, check out this Dijon Crusted Lamb Rack with Roasted Potatoes & Spinach recipe: cooking instructions broken into components, full list of professional ingredients, chefs' preparation secrets. Master this recipe with products like: Knorr Aromat, Knorr Beef Stock Powder, Colman's Dijon Mustard.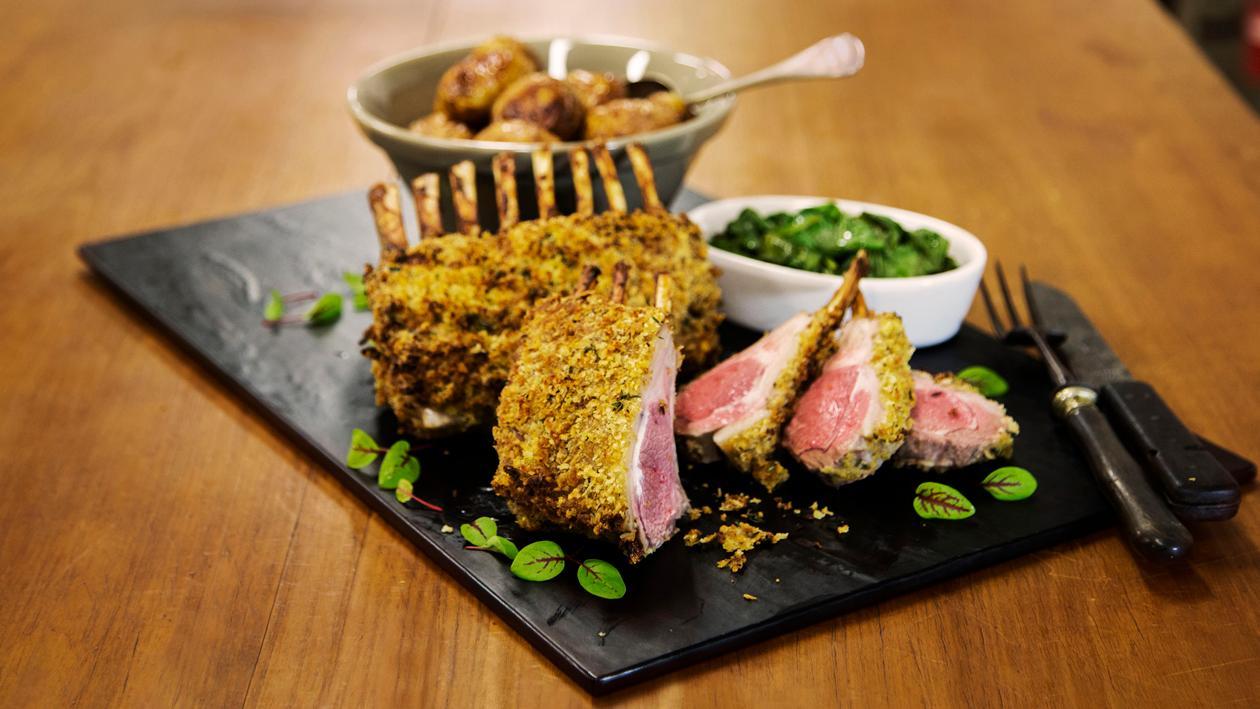 Ingredients
Roast Potatoes:
Extra virgin olive oil

75 ml
Preparing the Lamb:
Lamb Racks, French trimmed

6 pc

Thyme, fresh, chopped

10 g
Serving:
Preparation
Roast Potatoes:

Preheat oven to 180°C. Mix 20ml of the olive oil and 10g of the Garlic Puree together. Drizzle potatoes with garlic oil and sprinkle with Knorr Aromat. Roast for about 60 minutes or until crisp.

Preparing the Lamb:

Season the lamb racks well withKnorr Beef Stock Powder and crushed peppercorns; drizzle with 50ml of olive oil. Sear the lamb on both sides in a frying pan.
Spread the Colman's Dijon Mustard evenly over the seared meat. Mix breadcrumbs, remaining garlic puree, herbs, lemon zest and remaining oil together.
Pat onto the mustard so the crumbs stick.
Transfer the racks to a baking tray and roast for 15 – 20 minutes for medium-rare. Allow the lamb to rest for 5 – 10 minutes before carving.

Serving:

Serve with the potatoes and wilted spinach, drizzled with vinaigrette.