Hellmann's Potato Salad
Use waxy potatoes, as this type has the least amount of starch and retains its shape when boiled, making it our favourite for the Hellman's Potato Salad.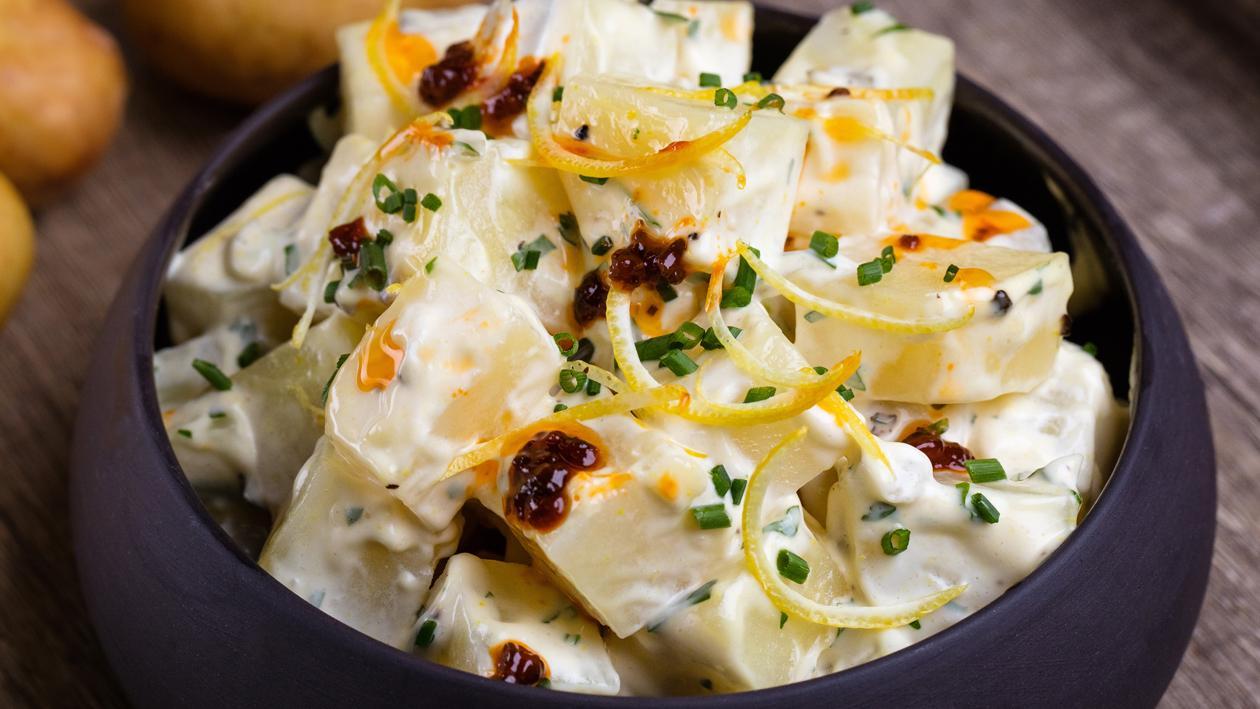 Ingredients
Potato Salad:
Potatoes, cubed, boiled

2000 g

Cucumber Pickles, sliced

100 g

Chives, Fresh Chopped

30 g
Garnish:
Preparation
Potato Salad:

Mix all ingredients together and plate.

Garnish:

Mix oil with Knorr Mise En Place Pesto Rouge, drizzle over potato salad.