Designed for professional chefs, check out this Honey & Mustard Dressed Chicken Salad recipe: cooking instructions broken into components, full list of professional ingredients, chefs' preparation secrets. Master this recipe with products like: Knorr Chicken Stock Powder, Knorr Lime Seasoning Powder, Knorr Mise en Place Pesto and Colman's Dijon Mustard.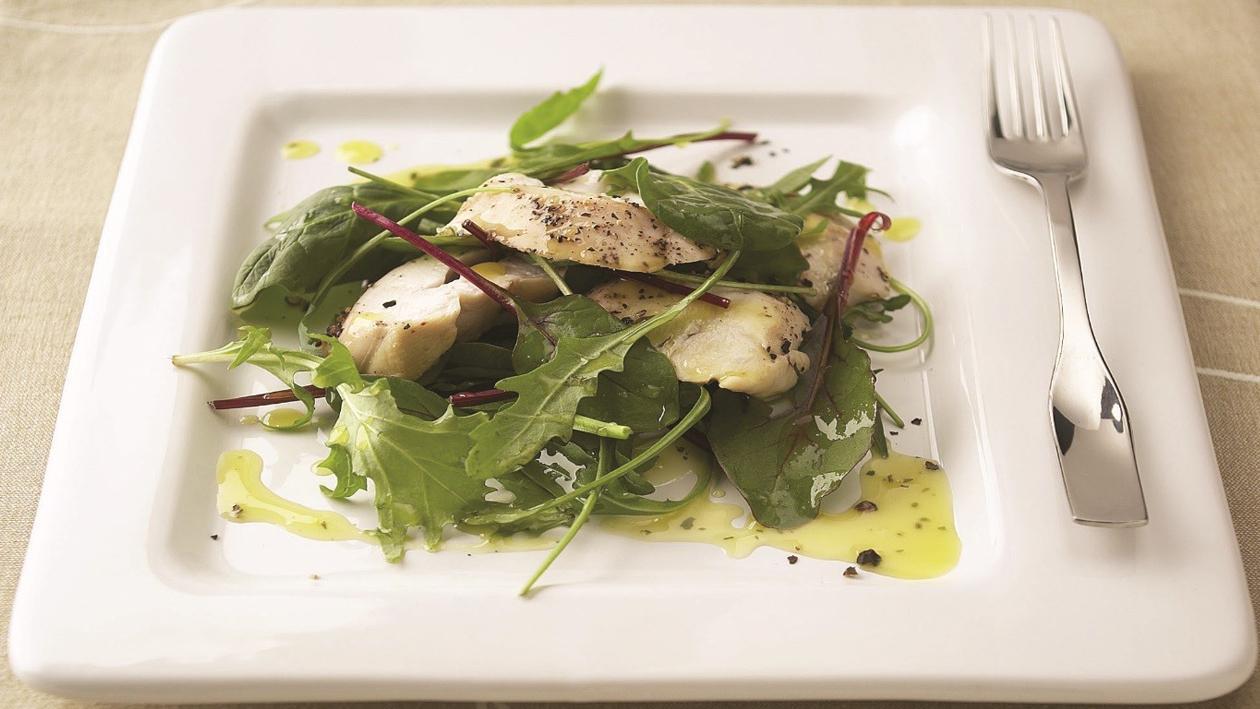 Ingredients
Chicken:
Chicken Breast Boneless, Skin on

1.5 kg
Dressing:
Extra virgin olive oil

400 ml

Water for lime seasoning

60 ml

Knorr Mise en Place Pesto (2x340g)

20 g

Colman's Dijon Mustard (2x2.25kg)

40 g

Black pepper, crushed

5 g
Salad:
Mixed lettuce leaves

400 g

New Potato with Skin on

300 g
Garnish:
Parmesan cheese, shavings

200 g
Preparation
Chicken:

Marinate the sliced chicken breast with oil and Knorr Chicken Stock Powder. This can be done a maximum of 2 days before the time.
Grill on each side over high heat in a pan or charcoal grill for 2 minutes each side and finish off in the oven for an extra 5 minutes, this will retain the moisture.

Dressing:

Combine all the dry ingredients first, including Knorr Lime Seasoning Powder. Add garlic, honey and water before whisking the oil in slowly to create an emulation. This dressing can also be made in a blender.

Salad:

Boil the potatoes for 10-12 minutes or until soft, then drain well and cut in half.
Slice the tomatoes, cucumber, and place into a bowl, then add the warm potatoes and a little salad dressing. Top the salad with sliced chicken and drizzle over the remaining dressing.

Garnish:

Prepare the parmesan shavings by using a potato peeler and add a few shavings after dressing the salad.

Presentation:

Remember to shake the dressing before dressing the salad.