Kebeh Bel Laban Recipe
Designed for professional chefs, check out this Kebeh Bel Laban recipe: cooking instructions broken into components, full list of professional ingredients, chefs' preparation secrets. Master this recipe with products like: Knorr Beef Stock Powder.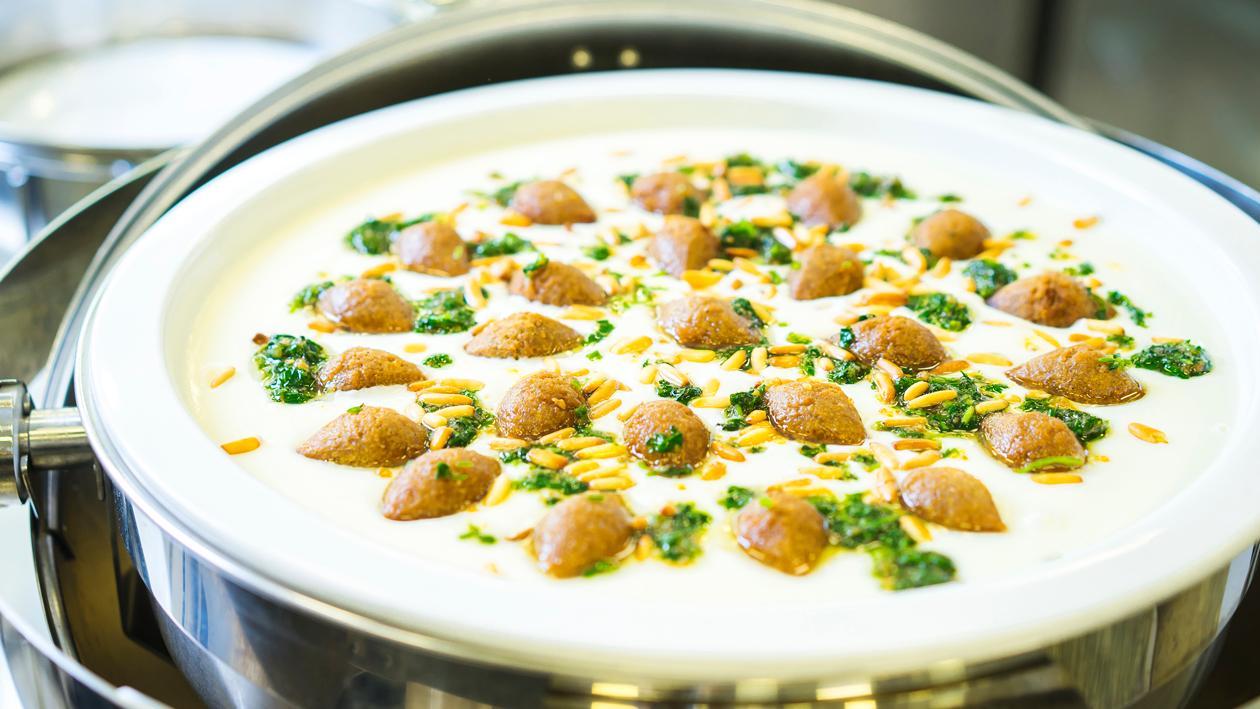 Ingredients
For the Kebbah:
For the laban Mix:
Knorr Lime Seasoning (Mixed with 30 ml water)

50 g
Garnish and Presentation:
Coriander leaves, chopped

20 g
Preparation
For the Kebbah:

In a mixing bowl, combine all ingredients of the meat balls, place the mix into the meat mincer and mince the dough twice.
In a sauce frying pan put the oil, onion, and stir until soft, add the minced beef, Knorr Beef Stock Powder to cook well done, add the pine nuts.
Form kibbeh into balls, 30g each. Keep it open at one end, stuff it with the meat mixture and close it, fry in a deep fryer 180°C for 3 minutes and keep ready to use.

For the laban Mix:

Add the yoghurt into a sauce pan while adding all other ingredients. Bring to boil and thicken the yoghurt.
Put the kebbeh balls in the yoghurt and boil for 2 minutes.

Garnish and Presentation:

Garnish with a sauté, the garlic and coriander and put on the top with pine nuts.