Korean Braised Short Ribs
Designed for professional chefs, check out this Korean Braised Short Ribs recipe: cooking instructions broken into components, full list of professional ingredients, chefs' preparation secrets. Master this recipe with products like: Knorr Demi Glace.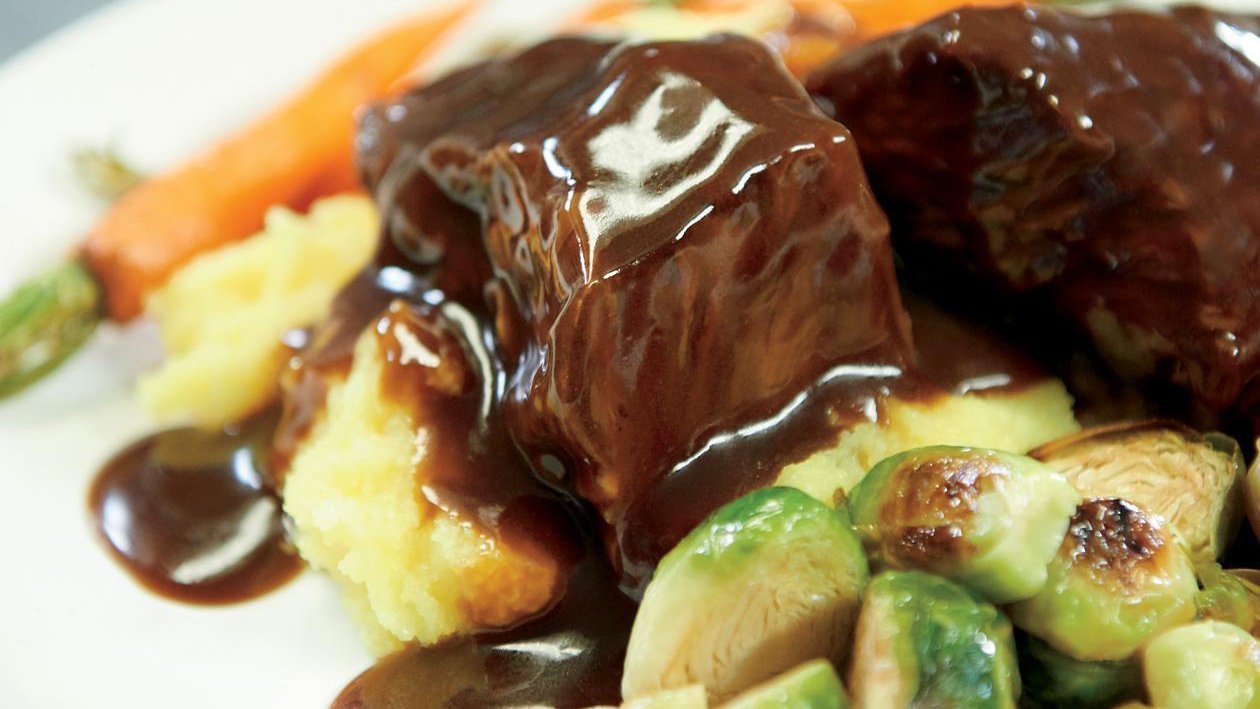 Ingredients
Prepare The Short Ribs:
Beef short ribs, boneless about 2-3 cm thick

1 kg

Knorr Demi Glace Sauce (6x750g)

440 ml

Ginger, peeled and sliced, 1.5 inch piece

1 Each
Preparation
Prepare The Short Ribs:

Season short ribs with salt and pepper. Brown in the oil on all sides.
Transfer ribs to a pressure cooker, add liquids, pear and ginger and cook on high pressure for 50 min.

Finish The Dish:

Serve the short ribs with additional sauce and a side of roasted vegetables.