Lamb Kebab Halabi
Designed for professional chefs, check out this Lamb Kebab Halabi recipe: cooking instructions broken into components, full list of professional ingredients, chefs' preparation secrets. Master this recipe with products like: Knorr Tomato Pronto, Knorr Aromat.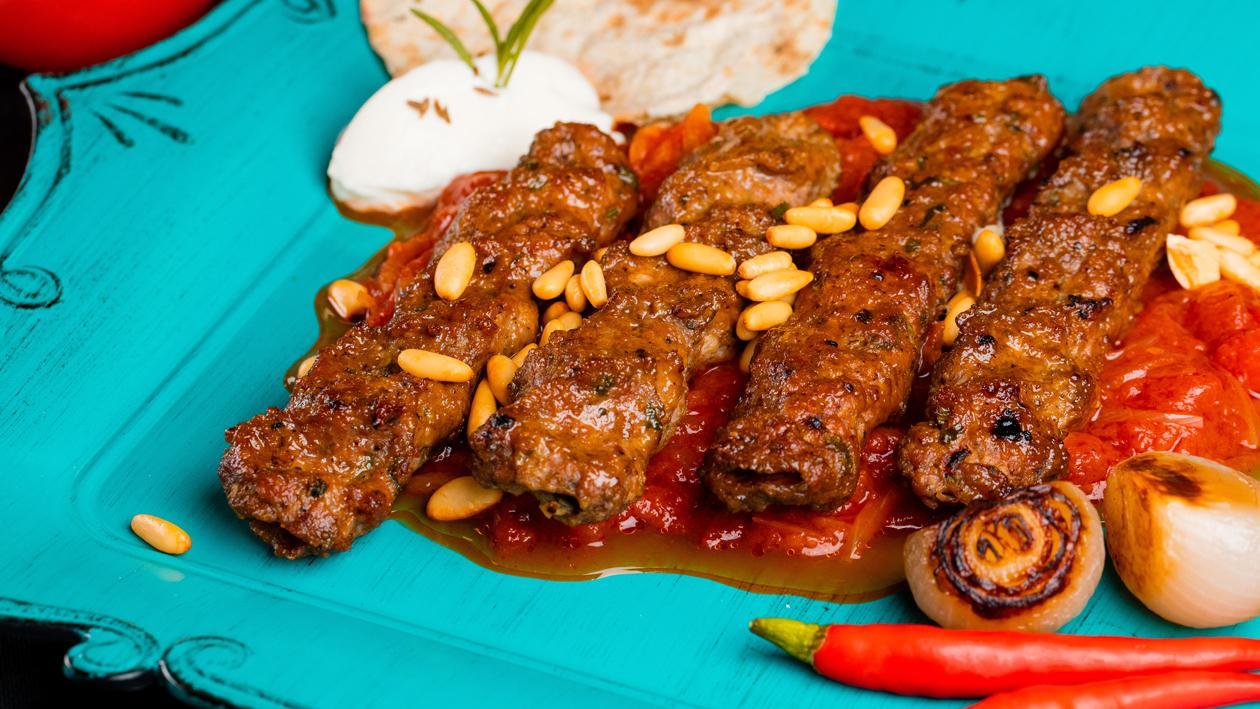 Ingredients
For the Kebabs:
minced lamb fat (white fat)

200 g

Bell Pepper Red, finely chopped

120 g
For the Sauce:
For the Minted Laban:
Preparation
For the Kebabs:

Place all ingredients in freezer to get very cold but freeze, now mix all the ingredients till well combine and cool down again in freezer. Skewer the meet on to the traditional flat metal skewer using your thumb and for finger to pinch the meat forming a wave effect. Keep this mix in the fridge for at least 1 hour before cooking. Grill over open flame.

For the Sauce:

Sauté in the oil till soft then add the garlic and do the same, now add the tomato paste and brown. Deglaze with the water, add the Knorr Tomato Pronto, all spice and Knorr Aromat and simmer for 5min.

For the Minted Laban:

Mix all ingredients together.

Plating:

Place equal amounts of tomato sauce into each bowl, rest the grilled kebab on top and garnish with minted Laban, pine nuts mint and Zaatar.
Serve with oriental rice.