Lime and White Chocolate Cookies
Lime and White Chocolate Cookies is an easy to bake recipe for Ramadan. Tangy, sweet and sour cookies with a cup of Lipton Clear Green Tea – the perfect ending to an Iftar feast. We used white chocolate chips and Knorr Lime Seasoning. See full recipe below.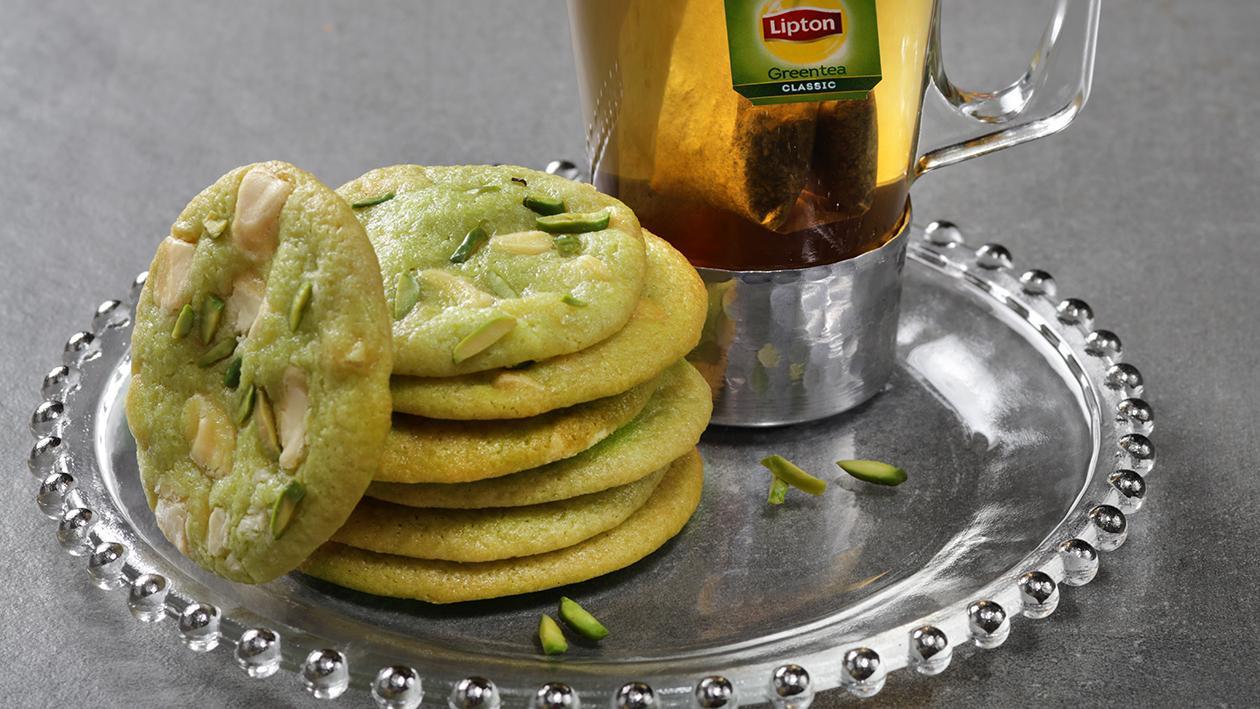 Ingredients
Baking the Cookies:
White chocolate drops

200 g

Pistachio nuts, shelled

50 g
Preparation
Baking the Cookies:

Set the oven to 190°C.
Put all the ingredients into a bowl and beat together to mix.
Spoon level tablespoons of the mixture on to greased baking sheets, spacing them a little apart, to allow room for spreading while in the oven - you will need to bake in separate batches.
Bake in the oven for 12-15 mins or until golden brown. Loosen each cookie lightly with a palette knife, but leave them on baking sheets to cool. Transfer them to a wire rack to cool completely.
A few minutes before the cookies are done sprinkle with pistachio nuts.
Storage notes: Not suitable for freezing, but will keep well for up to 4-5 days in an airtight container.
Serve with hot cup of Lipton Green Tea Pure.