Masala Fish & Chips
Designed for professional chefs, check out this Masala Fish & Chips recipe: cooking instructions broken into components, full list of professional ingredients, chefs' preparation secrets. Master this recipe with products like: Knorr Aromat Seasoning.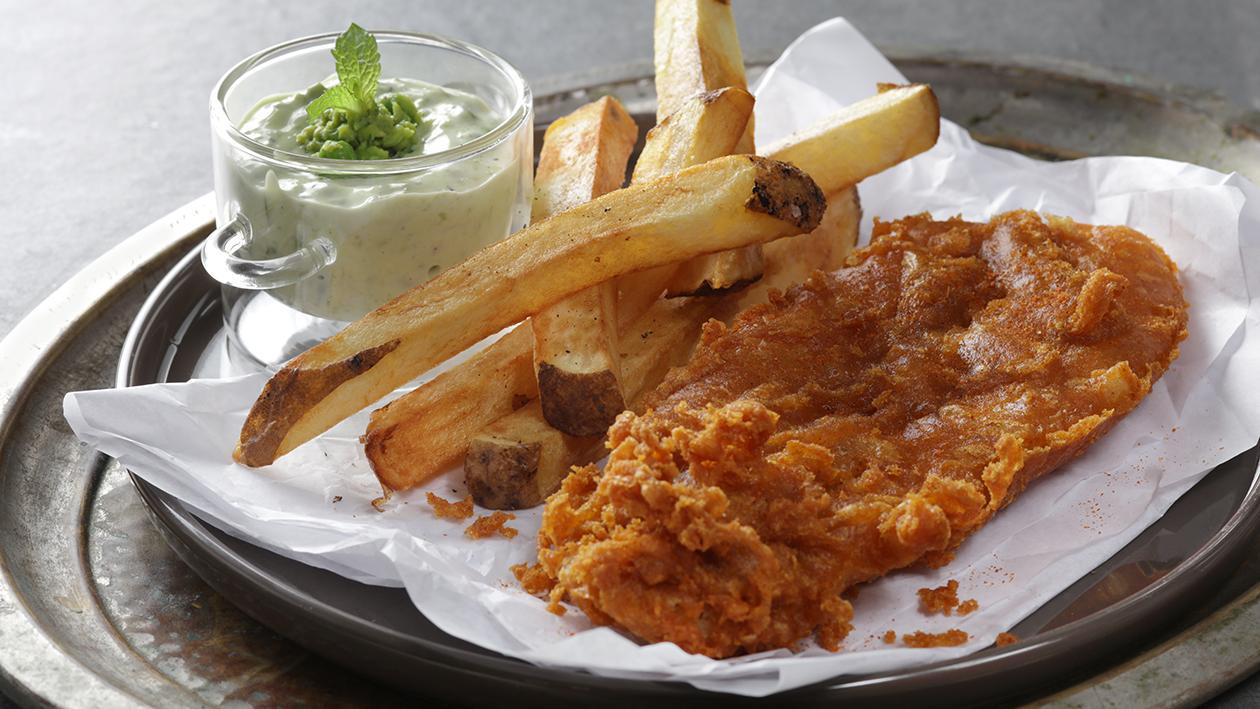 Ingredients
The Batter:
Frying:
Preparation
The Batter:

Prepare the batter 20 minutes earlier of frying the items.
Mix all dry ingredients together.
Gradually add the iced water and with a fork, mix the batter, best if flour lumps a little.
Add more water, if needed.

Frying:

Mix flour and Knorr Aromat Seasoning, chilli powder and cumin powder.
Dust the fish in the flour mix before dipping in batter.
Dip the fish in the batter.
Fry at 180°C until golden brown.
Serve with the Homestyle russet chips and your favourite type of dip.