Meatball Bolognese
This is our twist on the classic Meatball Bolognese, using lamb to make the meatball and feta instead of parmesan. Download and share this recipe with other chefs. View recipe below!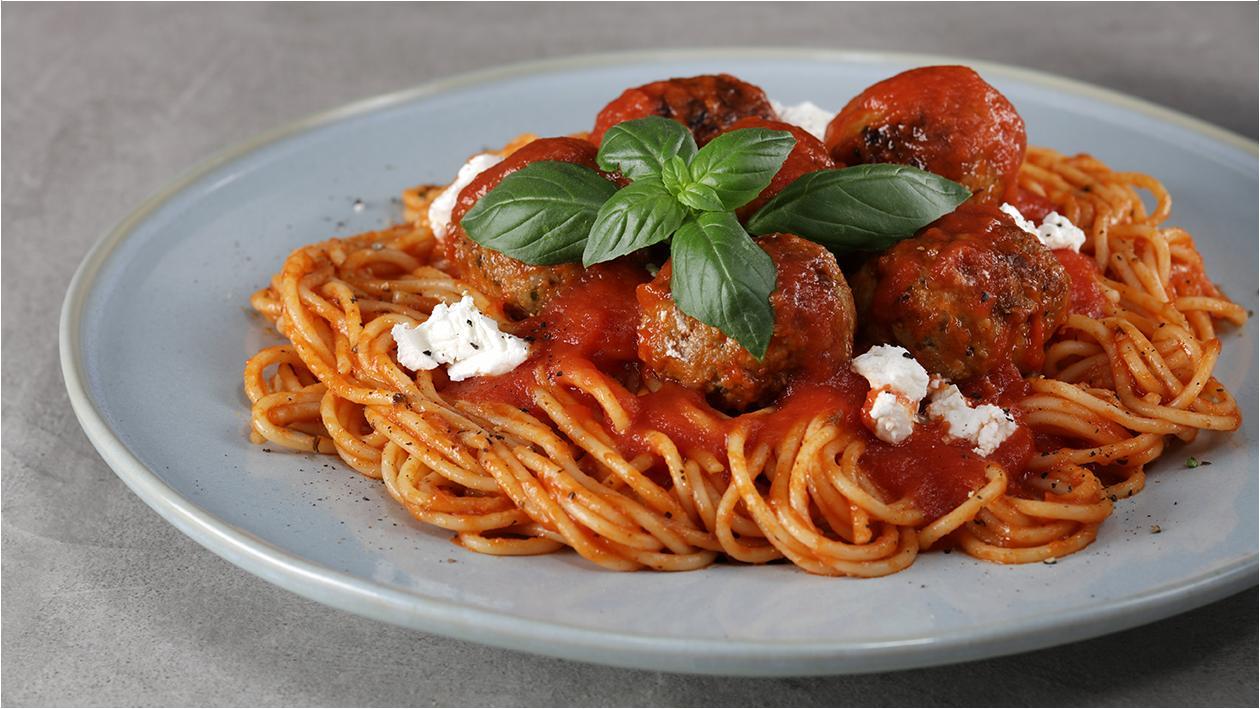 Ingredients
Meatballs:
Cheese, Parmesan, Grated

5 g
Sauce:
Spaghetti, cooked Al dente

1 kg
Plaiting:
Preparation
Meatballs:

Add lamb, mustard, bread crumbs, parsley, parmesan, eggs, olive oil and Knorr Beef Stock Powder into a mixing bowl and knead till combined.
Roll into 30g balls and place in tray, wrap and rest in fridge for 30 min up to 2 days.
In a griddle pan heat the oil and sear off the meatballs. Set aside and deglaze the pan.

Sauce:

In the same pan add the oil, onions and salt to sauté till soft. Now add the garlic, bay leaf and black pepper and cook for 2 min.
Add the basil then water and bring to a simmer. Whisk in the Knorr Tomato Powder and simmer.
Once simmer add the meatballs to cook through. Finish the pasta in the sauce before plating.

Plaiting:

Portion the pasta into pates using atongs and spoon, place meatballs onto followed by more sauce.
Garnish with basil and feta.

Chefs Hack:

Always under cook your meatballs and pasta then finish the cooking in the sauce. That way the meatballs and pasta absorb more flavours from the sauce.