Middle Eastern Minestrone Soup
Designed for professional chefs, check out this Middle Eastern Minestrone Soup recipe: cooking instructions broken into components, full list of professional ingredients, chefs' preparation secrets. Master this recipe with products like: Knorr Vegetable Stock Powder, Knorr Tomato Powder, Knorr Mise en Place Red Pesto.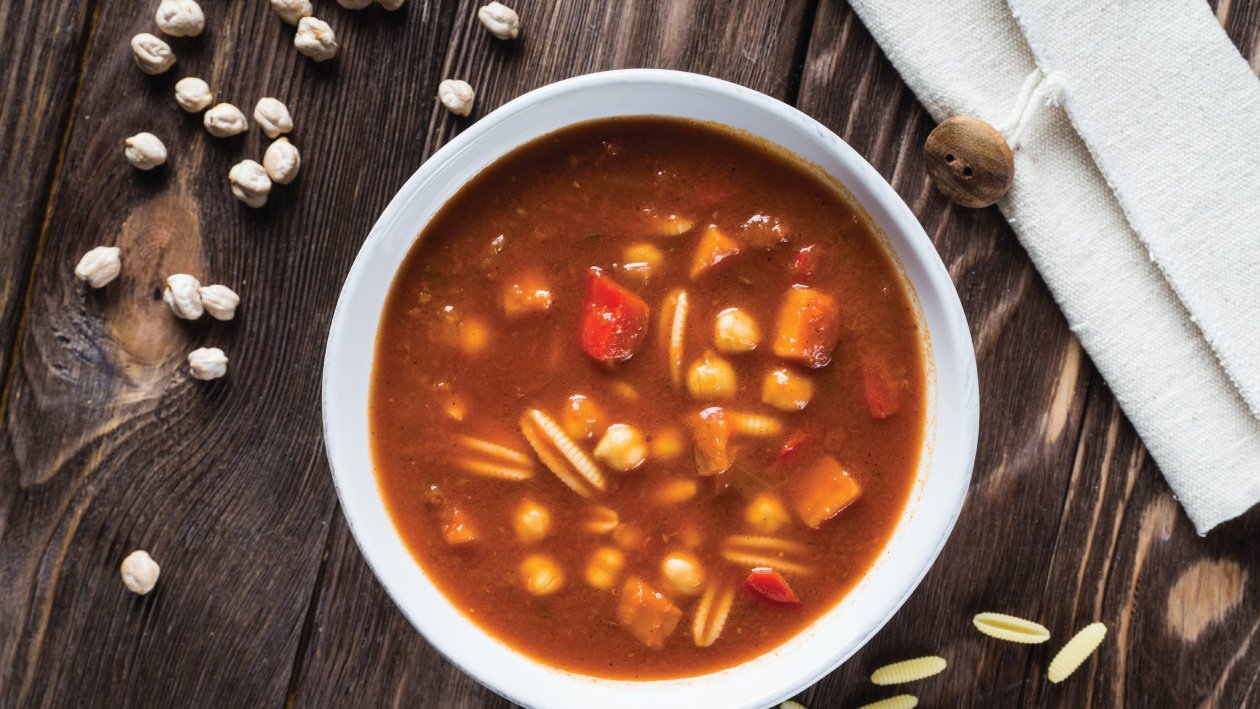 Ingredients
Method:
Sweet Potato, cubes

300 g

Capsicum red, chopped

100 g

Pasta, elbow macaroni, cooked

200 g
Preparation
Method:

Sauté sweet potatoes, onions, capsicum, garlic and spices in oil until slightly brown.
Prepare Knorr Vegetable Stock Powder in 500ml simmering water and use to deglaze the pot.
Prepare the Knorr Tomato Powder by simmering in the remaining 2 L of water.
Combine tomato sauce with sautéed vegetables and add chickpeas.
Add Knorr Mise en Place Red Pesto and lemon juice.
Simmer soup until all flavours come together, about 10 min.
Add cooked pasta, serve with bread and lemon wedges.