Designed for professional chefs, check out this Naples Style Pizza Sauce recipe: cooking instructions broken into components, full list of professional ingredients, chefs' preparation secrets. Master this recipe with products like: Knorr Mise en Place Red Pesto and Knorr Tomato Powder.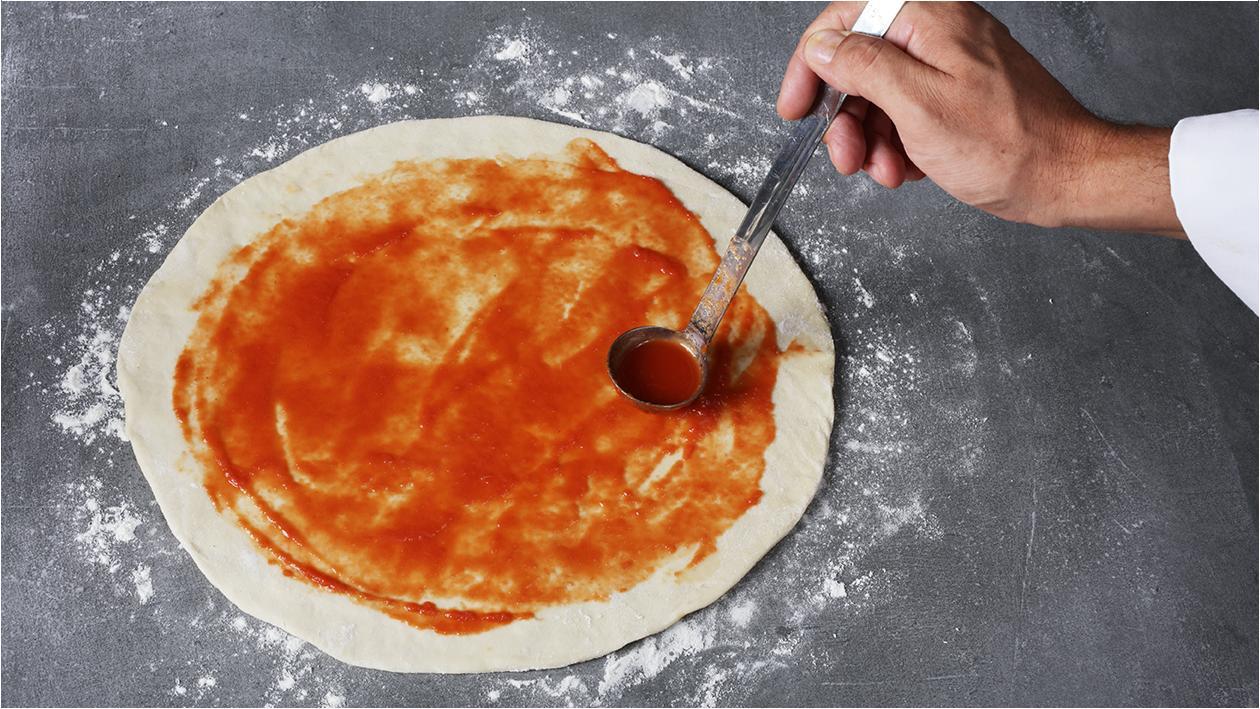 Ingredients
The Sauce:
Garlic, finely chopped

60 g

Knorr Mise en Place Red Pesto (Rouge) (2x340g)

50 g
Preparation
The Sauce:

Heat olive oil in a pot and sauté the onions. Add the garlic and salt and sauté till light and translucent.
Add the Knorr Mise en Place Red Pesto before adding the 2L of water and bring to a simmer.
Add Knorr Tomato Powder and simmer for 1 minute until the sauce thickens.
Season with additional salt and pepper as well as the chopped herbs. Allow to cool.