New York Pizza Sauce
Designed for professional chefs, check out this New York Pizza Sauce recipe: cooking instructions broken into components, full list of professional ingredients, chefs' preparation secrets. Master this recipe with products like: Knorr Tomato Powder.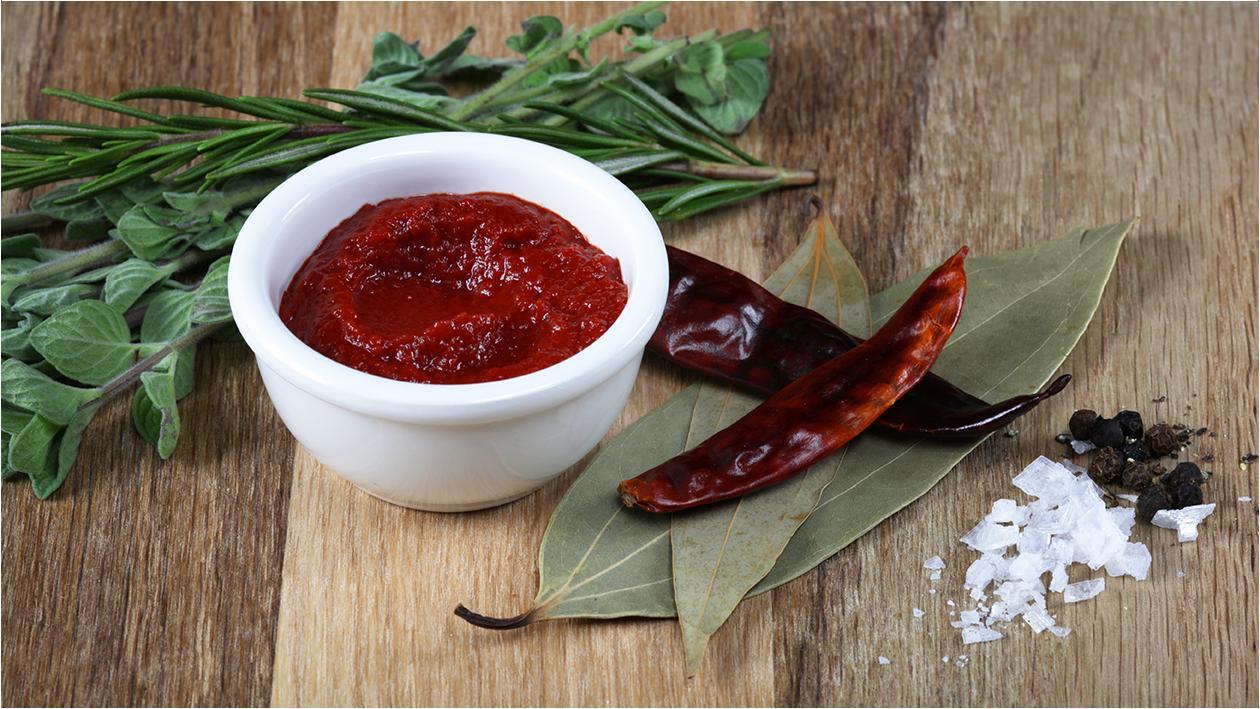 Ingredients
The Sauce:
Garlic, finely chopped

60 g
Preparation
The Sauce:

Heat olive oil in a pot and sauté the onions. Add the garlic and salt, and sauté.
Add the dried chilli flakes before adding the 2L of water and bring to a simmer.
Add Knorr Tomato Powder and simmer for 1 min until sauce thickens.
Season with additional salt and pepper as well as the chopped herbs. Allow to cool.