Popcorn Prawn Rolls with Jalapeno Mayo
This Popcorn Prawn Rolls recipe draws its inspiration from Americans love of grits, especially down south. The key is to use polenta as a crumb coating with prawns.
On the side, we recommend a zingy jalapeno mayo for a killer dipping sauce!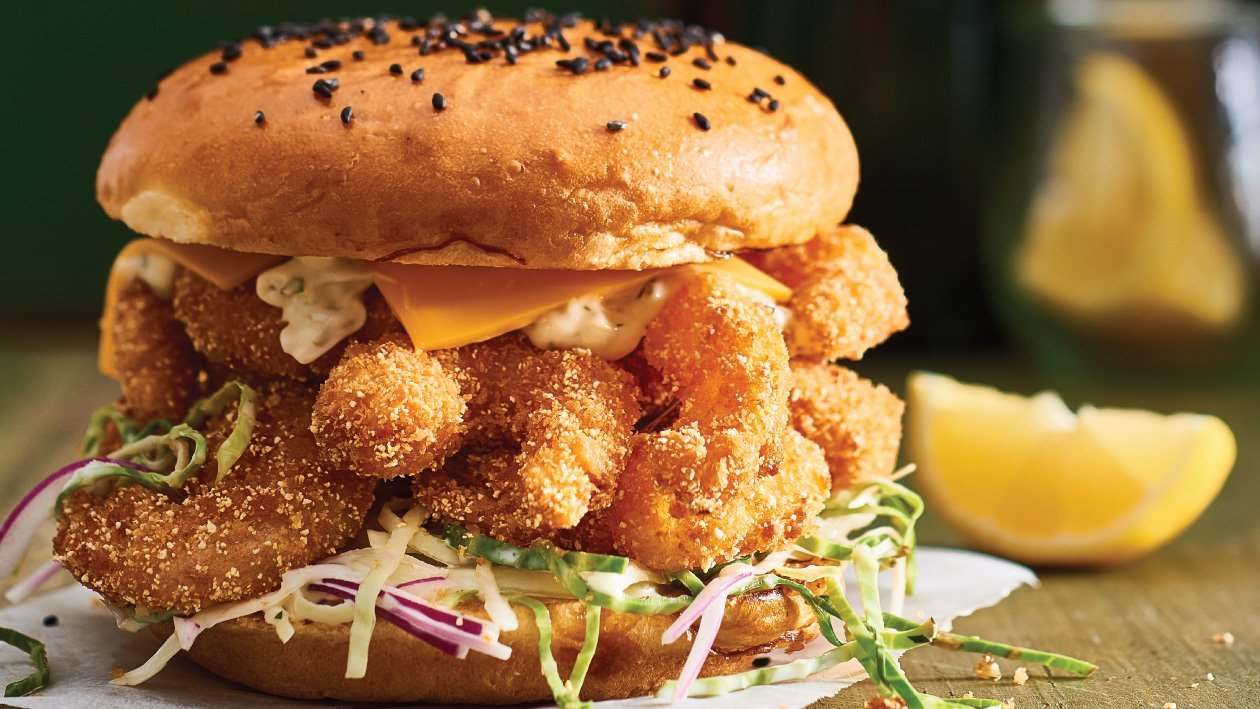 Ingredients
Method:
Prawns, green, peeled and deveined

1.5 kg

Knorr Concentrated Chicken Bouillon (6x1L)

20 ml

Coriander, fresh, chopped

20 g

Red onion, peeled, thinly sliced

150 g

Slices American burger cheese

10 pc
Preparation
Method:

Coat the prawns in the flour, then combine eggs and Knorr Concentrated Chicken Bouillon then mix bread crumbs and polenta. Deep fry until cooked and golden.
Combine the Hellmann's Real Mayonnaise, jalapenos and coriander.
Cut and grill the buns.
Assemble prawn rolls in the following order – bun base, slaw, popcorn prawns, jalapeno mayo, cheese and top bun.