Red & Green Soup
Designed for professional chefs, check out this Red & Green Soup recipe: cooking instructions broken into components, full list of professional ingredients, chefs' preparation secrets. Master this recipe with products like: Knorr Tomato Powder, Knorr Basil Pesto.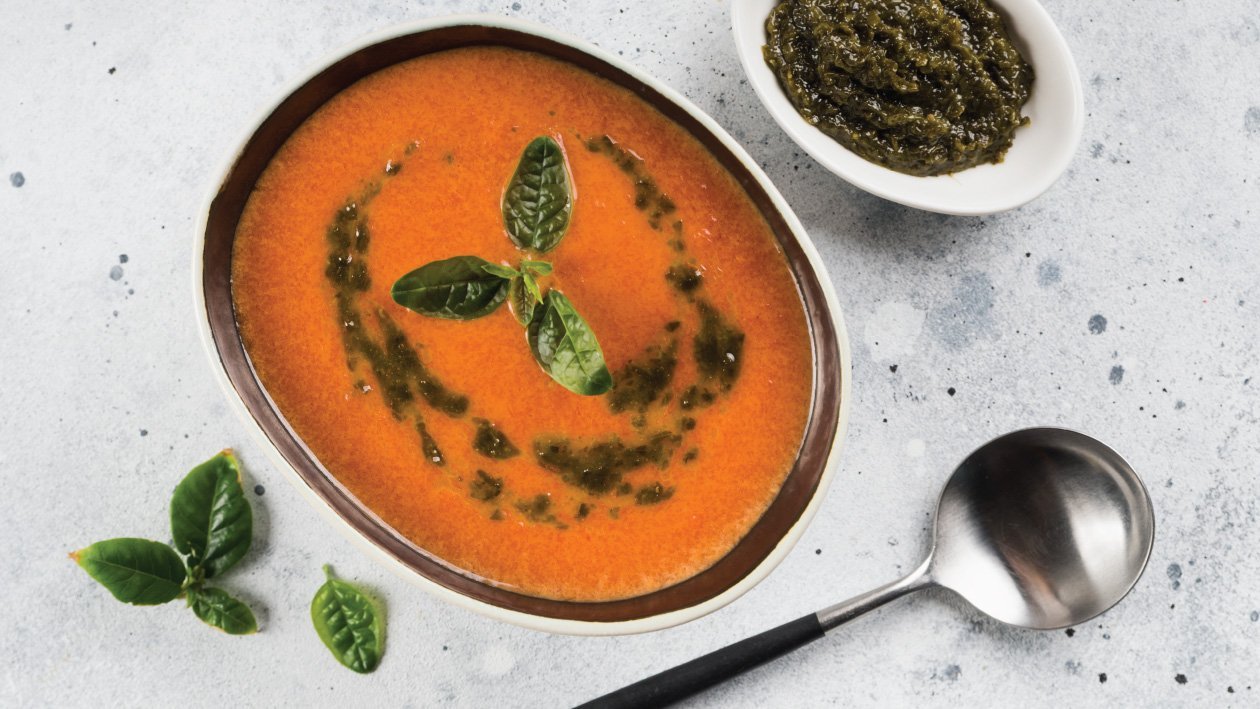 Ingredients
Method:
Spice it up:
Preparation
Method:

Bring water to a boil, add Knorr Tomato Powder, mix and simmer for 1 minute.

Spice it up:

Add cream, salt, and Knorr Basil Pesto.
Mix well and serve.