Red Gravy Mashed Potato
The perfect red themed side to any main dish. Enjoyed as a snack or side dish, this recipe has delicious tomato and potato combination for best experience. Easy recipe to prepare large volume of this exciting new fusion side dish.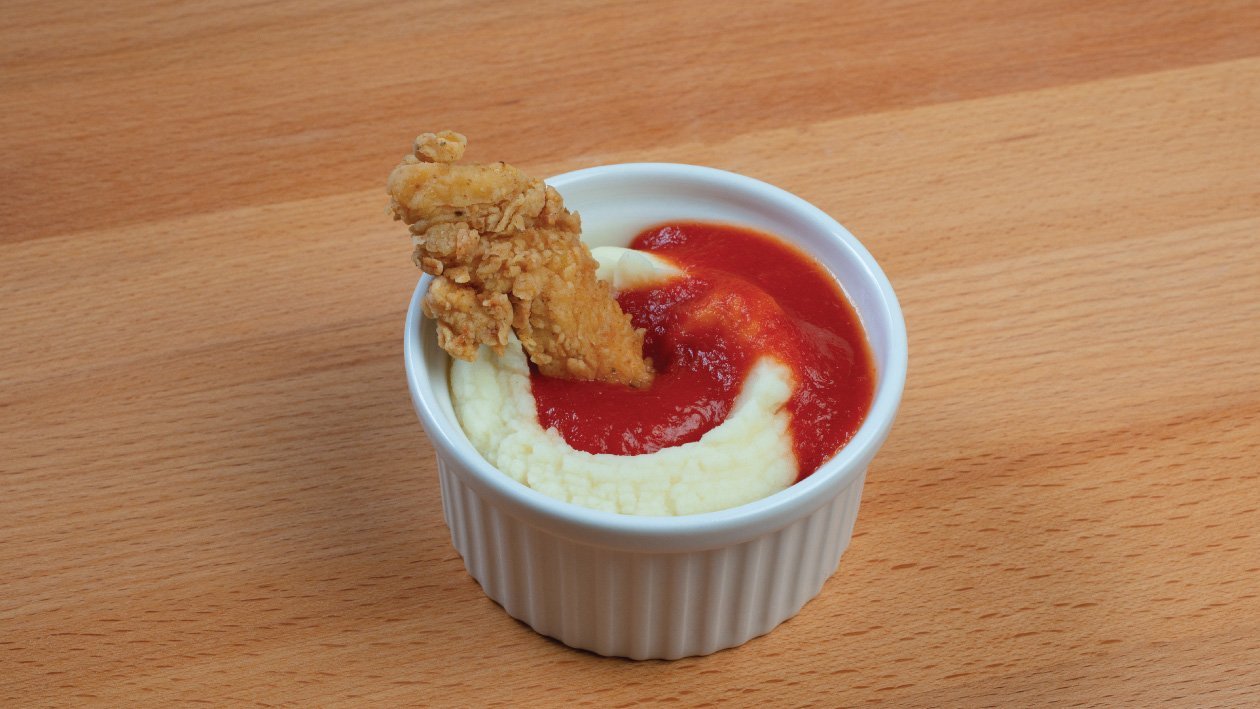 Ingredients
METHOD:
Knorr Concentrated Chicken Bouillon (6x1L)

20 g
Mashed Potato:
Preparation
METHOD:

Bring water to a simmer.
Add Knorr Tomato Powder and whisk until dissolved.
Simmer for 2 minutes.
Add the Knorr Concentrated Liquid Bouillon & Hellman's Hot Sauce.
Use on top of the mashed potato.

Mashed Potato:

Bring water to a boil.
Remove from heat and add Knorr Mashed Potato Granules.
Mix well.
Add butter and cream and mix until smooth.