Roma Eggs Benedict
Designed for professional chefs, check out this Roma Eggs Benedict recipe: cooking instructions broken into components, full list of professional ingredients, chefs' preparation secrets. Master this recipe with products like: Knorr Miseen Place Basil, Knorr Tomato Pronto, Knorr Hollandaise Sauce.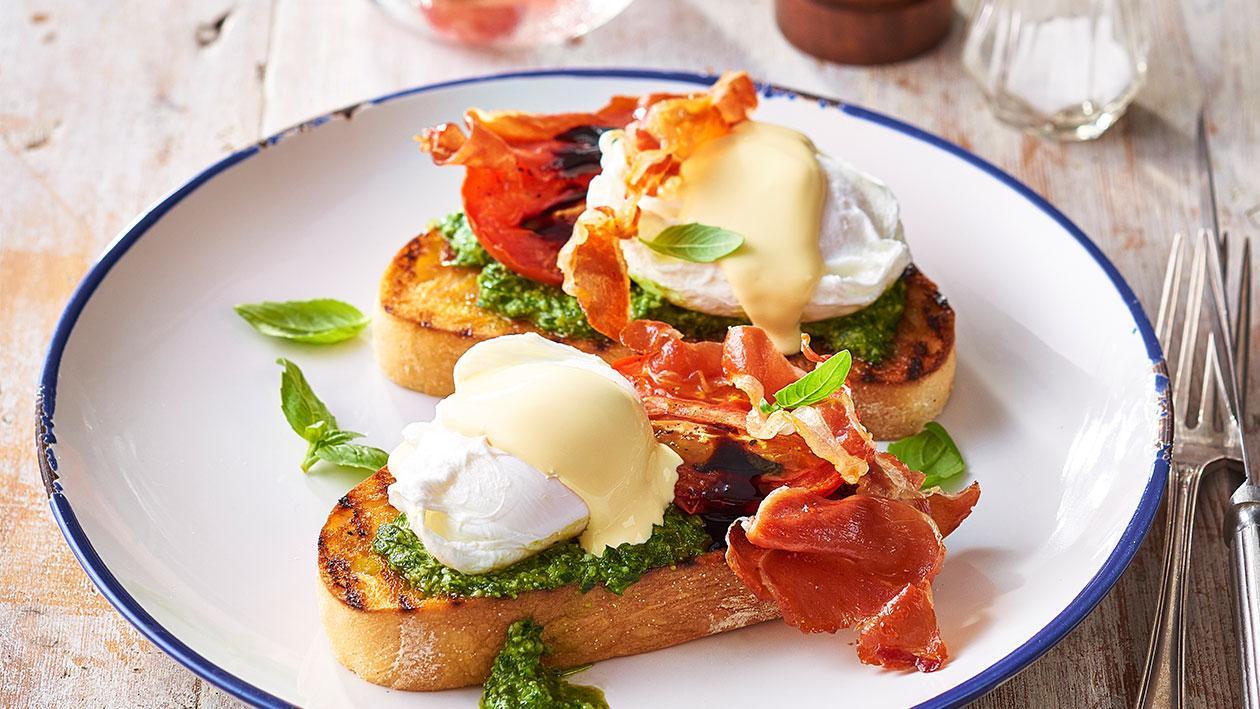 Ingredients
Poach Egg:
Pesto:
To Serve:
Preparation
Poach Egg:

Bring poaching water and vinegar to a simmer, break the eggs and poach slowly.
Char grill bread slices and grill turkey bacon until crisp.

Pesto:

Mix Knorr Miseen Place Basil with olive oil.

To Serve:

Place ciabatta on plate, top with Knorr Tomato Pronto, poached eggs, turkey bacon, Knorr Hollandaise Sauce and drizzle pesto sauce on the top, garnish with fresh basil leaves.