Smokey Black Gravy Mashed Potato
Black is the new rainbow trend. Try this charcoal boosted snack or potato side dish for a trendy experience for your diners mixed with the intense flavor of Knorr smokey BBQ Sauce and the smooth texture of Knorr Mashed Potato Granules.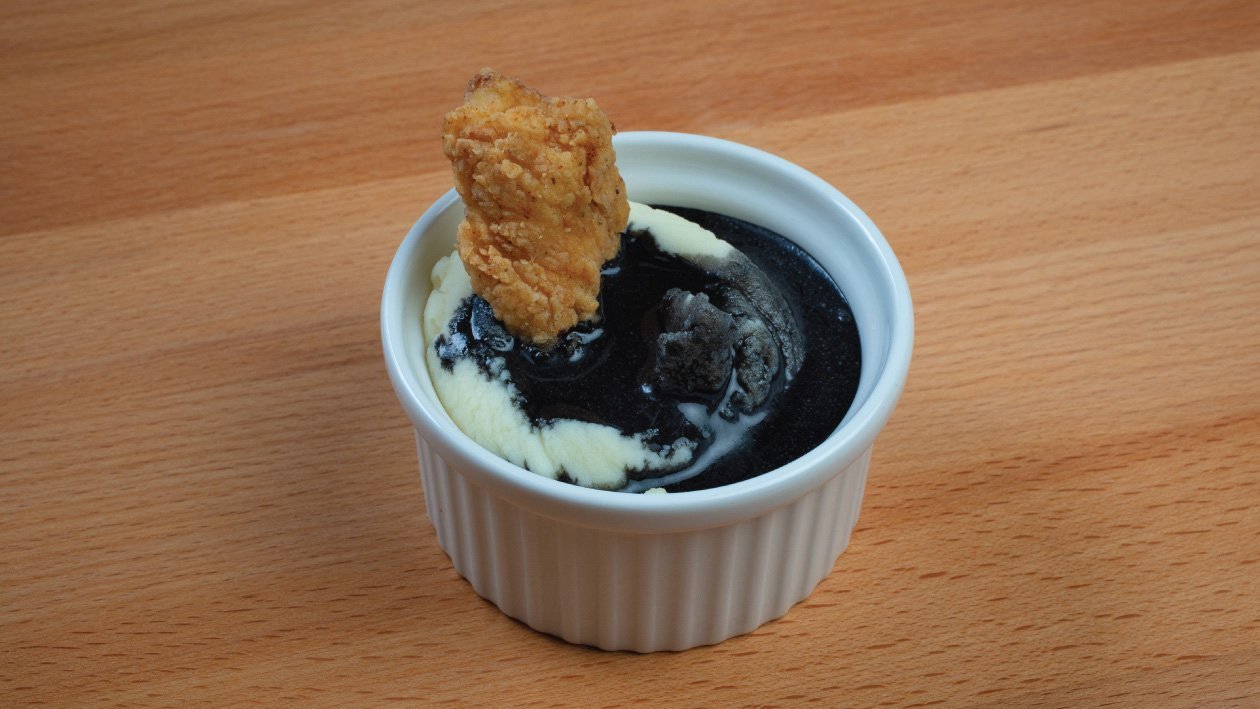 Ingredients
METHOD:
Knorr Concentrated Chicken Bouillon (6x1L)

20 g

Activated Charcoal powder

5 g
Mashed Potato:
Preparation
METHOD:

Bring water to a simmer.
Add Knorr Cream of Chicken Soup and whisk until dissolved.
Simmer for 5 minutes.
Make a slurry, dilute corn starch with equal amount of cold water.
Add gradually to the soup while whisking, simmer for another 2 minutes and remove
Add the Knorr Concentrated Liquid Bouillon, Knorr BBQ Sauce & the activated charcoal powder.
Blend all together.

Mashed Potato:

Bring water to a boil.
Remove from heat and add Knorr Mashed Potato Granules.
Mix well.
Add butter and cream and mix until smooth.