Tomato, Walnut and Labneh Soup
Making tomato soup is quick and easy with Knorr Tomato Powder. With this version, we have used walnuts & labneh, but you could use other nut varieties as well (try pine nuts or hazelnuts). You could also change the labneh in the recipe to cream or coconut milk. Make this recipe your own & enjoy serving variations to your guests.  Get the recipe below!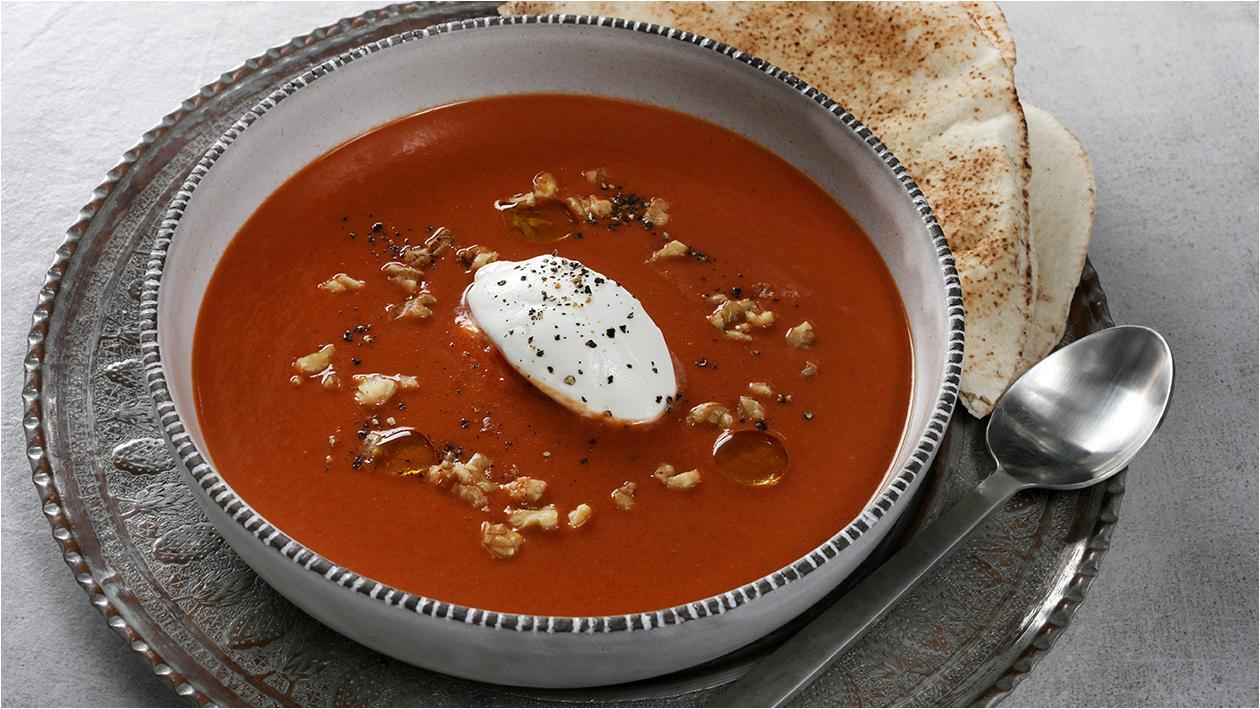 Ingredients
Roasting:
Garlic, whole cloves

40 g
Prepare Tomato Sauce:
Completing the Dish:
Preparation
Roasting:

Preheat the oven to 180 degrees C. Wash and dry the capsicums. Rub with olive oil & roast in the oven with onion quarters, fennel seeds, cumin seeds and garlic.
Allow the garlic & onions to become golden brown before removing from the oven along with the spices.
The capsicums need to be nicely roasted and even a little black on the skin parts. After roasting drop them into a mixing bowl & wrap them with clingfilm.
Allow the capsicums to sweat for 15 min before removing the skins.

Prepare Tomato Sauce:

Bring 2 L water to a simmer, add Knorr Tomato Powder to create an excellent well-balanced tomato sauce.

Completing the Dish:

Add Knorr Vegetable Bouillon Powder to 500ml simmering water.
Place the roasted vegetable roasted walnuts into a blender & blend on high, add 200 ml Knorr Vegetable Stock and more if needed.
Strain the blended mixture into the tomato soup mixture.
Bring up to simmer before whisking in labneh.
Serve with whole wheat toasted bread and garnish with seeds.