Turkish Delight Iced Tea
Turkish Delight Iced Tea is inspired from Turkish sweets. The Rose flavour brings the dessert characteristic while the watermelon adds the freshness of fruit to form a unique refreshing drink. See the recipe below!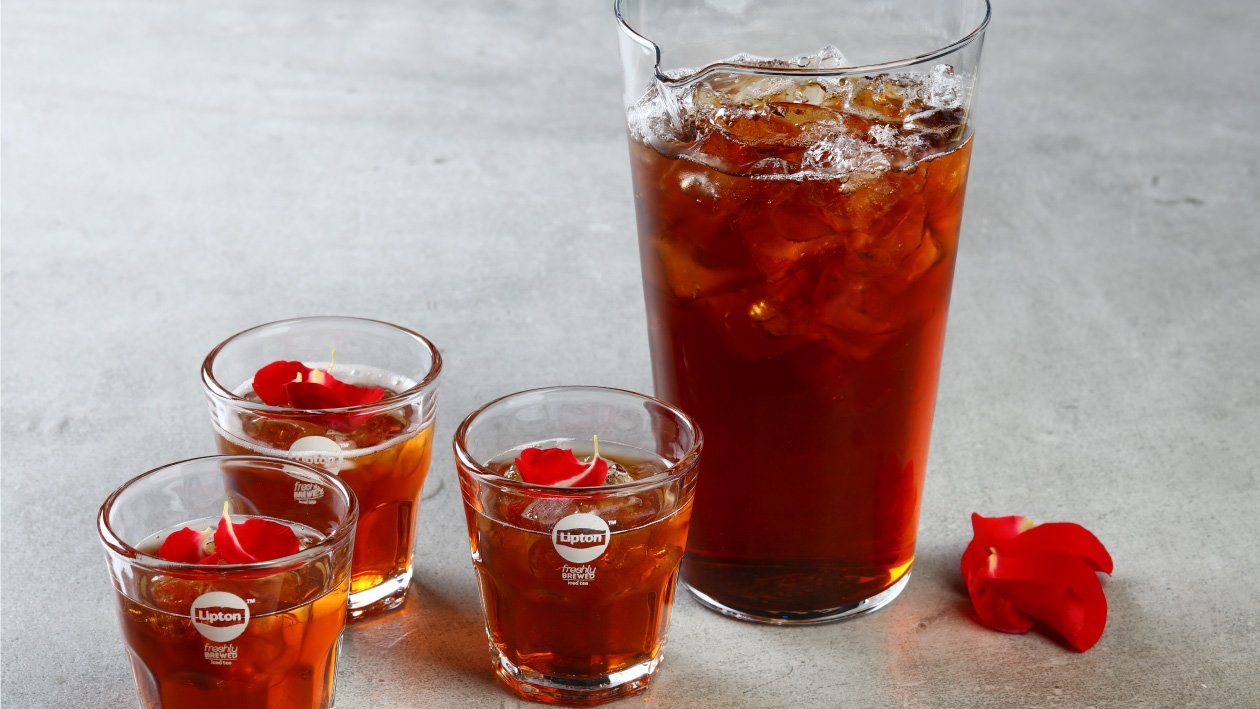 Ingredients
Preparation Instructions:
Preparation
Preparation Instructions:

Fill half the shaker with ice.
Add all the ingredients in the shaker.
Fill the glass with Lipton Freshly Brewed Iced Tea (Around 200 ml).
Shake/stir.