Yorkshire Pudding
Designed for professional chefs, check out this Yorkshire Pudding recipe: cooking instructions broken into components, full list of professional ingredients, chefs' preparation secrets. Master this recipe with products like: Knorr Vegetable Bouillon.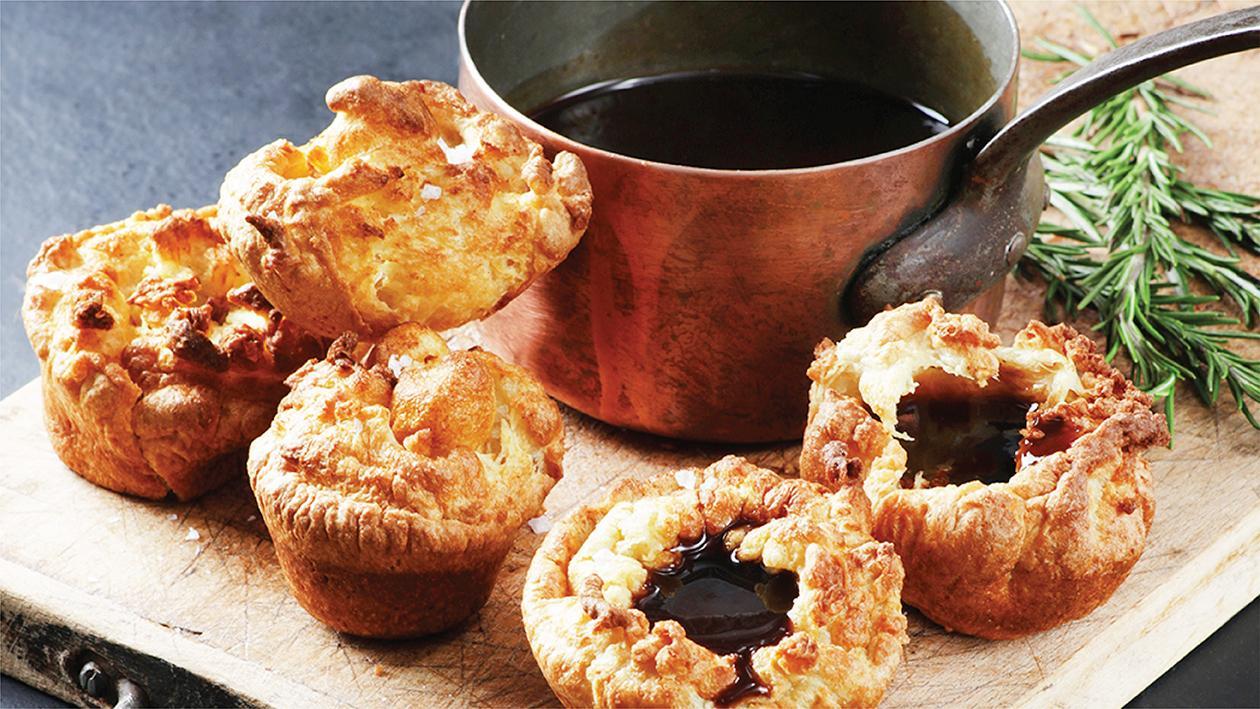 Ingredients
Yorkshire Puddings:
Preparation
Yorkshire Puddings:

In a blender, combine the eggs, milk, flour, and Knorr Vegetable Powder. Blend until well combined and place in the refrigerator until ready to use (allow to rest for at least 30 minutes).
Preheat the oven to 220°C.
Put 1 teaspoon of the heated beef fat into each section of a 12-hole Yorkshire pudding tray or muffin tray and put into the oven on the top shelf until very hot, almost smoking.
As soon as you take the tray from the oven, pour in the batter to three-quarters fill the tins (it should sizzle) and immediately put back into the oven.
Bake until the Yorkshire puddings are well risen, golden brown and crisp, 15 to 20 minutes. Don't open the oven door until the end or they might collapse.