Not long ago, most people thought of tea as being a simple, generic, warm beverage. A cup of tea was a cup of tea. These days, that simple beverage is a whole lot more. When someone asks for a cup, it might be chamomile or Earl Grey; green or red; fragrant or herbal, loose leaf or handpicked from the foothills of the Himalayas. Today, customers want more than just a cup of tea. They want an experience, and they are happy to pay for it. 

In many corners of the world, Tea Houses have been popular for centuries. But over the past few years, the rest of the world has caught up. Tea Houses have become a way for consumers to learn more about different cultures, as well as sample teas that have been painstakingly and expertly, handmade. 

The following Tea Houses have one thing in common: they all do great business with their own unique blend of premium service and premium teas. 

Samovar Tea Bar – San Francisco, USA 
Jesse Jacobs owns and runs Samovar Tea Lounge, and sees his bar as a sanctuary; somewhere we can slow down and reconnect with each other and ourselves. In his own words: "… by stopping the routine of my day to day, and allowing me to explore the brewing, the aroma, the taste, the aftertaste, the whole experience of this one simple leaf."
Image source: https://www.samovartea.com/
At Samovar, customers are fully invested in what they drink, through the ritual of the brewing process. Its popularity is owed to the care and attention that goes into every detail of the tea experience. 

Yumchaa – London, England
Yumchaa's story is the type that will make anyone smile. Tired of the poor quality of tea served in London, they were inspired to create their own premium blends. They opened in 2004 as a modest market stall, one thing led to another, and now Yumchaa boasts four stores in the hippest London locations. They take their tea seriously and have a strict "no teabag" policy; only the finest loose-leaf varieties of tea are used.

Image source: https://www.yumchaa.com/

Ceylon Tea Trails – Hatton, Sri Lanka
While not strictly a Tea House, this Relais & Chateaux destination comprises five restored tea planter cottages in what is surely the world's most spectacular tea resort. The dreamlike setting, first class service, and perfectly prepared loose-leaf tea is what keeps guests coming back.

Image source: http://www.resplendentceylon.com/teatrails/


Nigiro – Cape Town, South Africa
In a story that represents the cultural significance of this wonderful beverage, Nigiro is the product of someone from Taiwan, someone from Canada, and a shared dream to create a tea culture in South Africa. 

Image source: http://www.nigiro.co.za/

Nigiro has a permanent residence of sorts at O'ways Teacafe in Cape Town, but they are also the exclusive tea suppliers to some of Cape Town's finest restaurants and hotels. Their success, and that of their partners, is proof that premium tea is exceptionally good business.     

Pure Leaf Tea House - New York, USA
Taking the humble tea house to the next level, at the Pure Leaf Tea House, the customers' senses are immersed in the tea leaf, as they touch, taste, see, breathe and experience tea like never before. 


Featuring the city's first tea mixology bar, expertly crafted tea drinks inspired by tea rituals from around the world, and a contemporary take on the traditional, this innovative concept store screams New and New York. 

Get inspired to create an exceptional tea culture for your business. 
Related Products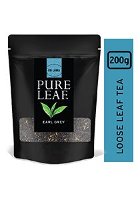 Recommended price (including VAT)
Product not available
Product added to cart: Pure Leaf Earl Grey Tea 200gX4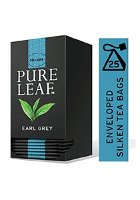 Recommended price (including VAT)
Product not available
Product added to cart: Pure Leaf Earl Grey Tea 25 Pyramid Tea Bagsx6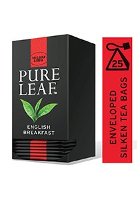 Recommended price (including VAT)
Product not available
Product added to cart: Pure Leaf English Breakfast Tea 25 Pyramid Tea Bagsx6