To create an exceptional tasting tea requires exceptional tea leaves. This is why with our new Pure Leaf range we have sourced the highest quality of tea leaves from the finest tea estates. And it is these leaves that give the tea its impressive characteristics and flavour.
To preserve the distinctive flavour of these leaves, they are expertly picked, then gently rolled and dried to minimise leaf damage and protect their aromas. Our master blenders then complement these leaves with fruits or herbs, or simply leave them be, respecting their unique natural flavour and aroma.
Watch the video below to find out more about the extraordinary quality of Pure Leaf.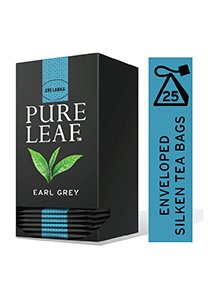 Pure Leaf Earl Grey Tea is Sri Lankan Ceylon black tea with bergamot that creates a smooth cup with crisp and zesty citrus top notes. The bright marigold and blue petals offer a vibrant contrast to create a truly beautiful blend.
Find out more