Tea's popularity not only stretches back over centuries, but it extends around the globe. From the Middle East and Asia to South America and Europe, tea is the drink of choice in innumerable countries worldwide. 
Some fans site the health benefits of tea, while for others there's nothing more relaxing than sitting down with a freshly brewed, flavorful cup of tea. 
One of the most enjoyable parts of tea lies in its making. Around the globe, there are many different rituals for making tea, from the preferred type of tea, to how it is brewed and what it is served in. And this is what makes tea so exciting to your guests. Tea devotee or not, your guests are always looking for new F&B experiences, and tea can certainly deliver plenty of excitement. 
Whether you choose to draw from a traditional tea ritual, to try something more on trend, or to develop one of your own, the rules remain the same. Choose the finest quality tea, brew for just the right amount of time and to just the right temperature and make your guests an integral part of the tea experience.
Watch our video below for inspiration from some of most renowned global tea rituals:  Chinese Tea Ceremony, English Afternoon Tea or Moroccan Mint Tea…    

Related Products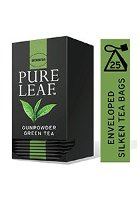 Recommended price (including VAT)
Product not available
Product added to cart: Pure Leaf Gunpowder Green Tea 25 Pyramid Tea Bagsx6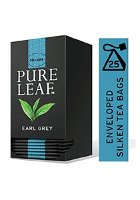 Recommended price (including VAT)
Product not available
Product added to cart: Pure Leaf Earl Grey Tea 25 Pyramid Tea Bagsx6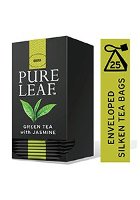 Recommended price (including VAT)
Product not available
Product added to cart: Pure Leaf Green Tea with Jasmine 25 Pyramid Tea Bagsx6