Employees work harder when they feel happy; in fact, they've been found to be 12% more productive when they are happy. Encouraging employees to take some downtime to socialise and relax with colleagues is a great way to induce that feeling of happiness. And providing them with a breakout area in the office in which they can unwind is an even better idea.
A breakout area can be a designated room or space, but its purpose is to give employees somewhere to take a break from work without having to go outside of the office.
Here are some simple and inexpensive tips for creating a breakout area your staff will love:
1: Give the space a different look from the rest of the office using colourful paint or some funky wall decals.

2: If you don't have a room to turn into a breakout area, simply use a screen(s) to section off part of the office.
3: The aim is relaxation, so ensure there's some comfy seating in the form of sofas or bean bags. And tables if it's an area to eat in.
4: If space is limited, the area can double up as a meeting room for internal or informal catch-ups. 


5: A chat and a cup of tea is a great way to unwind, so a pantry is a must. There are lots of space- and budget-friendly pantry solutions to choose from, just be sure to keep it well stocked with a choice of different teas and healthy snacks like fruits instead of the usual biscuits.

6: Games help staff to de-stress. They don't need to be tennis or billiard tables; board games like chess or dart boards work just as well. You can even increase the excitement by organising a company games tournament or keeping a score chart.

7: Natural light or outdoor views are ideal for the space, but using greenery like plants also brings that sense of the outside indoors.  
Related Products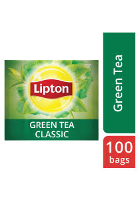 Recommended price (including VAT)
Product not available
Product added to cart: Lipton Green Tea (12x100 teabags)
Recommended price (including VAT)
Product not available
Product added to cart: Lipton Green Tea Lemon (16x20x1.6g)