If you are not flying out of the country, the UAE long weekend gives you plenty of time to accomplish a great deal of things. In fact, it gives you 96 hours to be precise. Here's how you can make it count.

Start with a list. Chalk down what you want to achieve – small, huge or plain Jane boring – put it down. It stimulates your mind to get you into business mode. Carpe diem.
Plan your free time. Schedule the hours where you want to do absolutely nothing. Even if it's to just settle into your couch. Simply, unplug and unwind.
Head outdoors. Dubai's weather is at its pleasant best. Go out for a walk or a run. If you feel drowsy, have the Lemon Green Tea. Its energizing blend will charge you up in no time.
Don't do too many chores. Don't try to overdo things. Have a plan but go with the flow. Stretch occasionally. Watch a movie. Jump into the pool. Follow your heart.
Beat the holiday blues. The anxiety of getting back to work will kick in on the last day of the holiday. Fear not. Embrace it with a cup of hot Mint Green Tea and get ready for the grind.
Related Products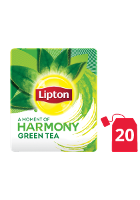 Recommended price (including VAT)
Product not available
Product added to cart: Lipton Green Tea Pure (16x20 teabags)
Recommended price (including VAT)
Product not available
Product added to cart: Lipton Green Tea Lemon (16x20x1.6g)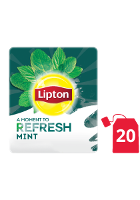 Recommended price (including VAT)
Product not available
Product added to cart: Lipton Herbal Infusion Mint (16x20 teabags)