Let's be honest. We're not hamsters on a wheel. No one can be a 100% productive for all 8 hours every day. Work breaks give our minds a much-needed respite from staring at screens.
So, what is the perfect number of breaks to take in a work day? A recent study showed that employees are the most productive at a ratio of 52 working minutes to 17 break minutes every day. Essentially, if you are working an 8 or 9-hour day, that would mean about 7 or 8 breaks.
That's a good number, right? The next thing you should know is how to make the most of them.

Here are some ways to maximise your work breaks:

Meditation
Meditation training can help you have a better workstyle, as it increases focus and lowers stress levels.
Get Social
Catching up with your team members about things other than work, such as weekend plans, shared interests and their families, can improve relationships and result in a work culture that promotes productivity.
Grab A Bite
Not only will this help you feel energtic, we also recommend a change of scene i.e. anywhere away from your computer screen as you munch on a healthy snack.
Related Products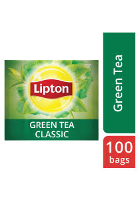 Recommended price (including VAT)
Product not available
Product added to cart: Lipton Green Tea (12x100 teabags)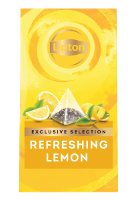 Recommended price (including VAT)
Product not available
Product added to cart: Lipton Refreshing Lemon (6x25 pyramid tea bags)