It's that time again – when we make promises to eat better and get more exercise, all in a bid to increase our wellness and decrease our waistlines. 
More often than not, we tend to not follow through.
Why? 
New year's resolutions usually tend to be drastic. And, chances are, the more drastic the changes, the more anxiety they'll induce…and the more likely they are to be broken. It's important to keep in mind that it's not the extent of the change that matters, but rather, it's the need for change that has to addressed and worked towards. 
Luckily, there's one simple way to stay motivated: balance it out. Instead of going all in at once, tweak your lifestyle to suit your needs. 

Why does it work? 

It helps keep things realistic 
Life is full of deadlines to beat and delicious meals to eat. It's hard to avoid both all the time. However, if you balance the first out with a quick de-stress session like meditation, and the second with a cup of green tea, you're closer to your goals. 
It makes small changes count
Small changes can be significant. For example, instead of completely cutting out sugary treats from your diet, balance out your cravings by replacing dessert with fruit or yogurt.  
It helps you be kinder to yourself 
Balancing out your goals goes a long way in making you not give up. Thus, it's easier for you to recover from your mistakes and get right back on track. 
It helps you be more honest with your circle
Talking about your goals with friends and colleagues is a good way to stick to your resolutions. However, the expectation of regular updates can become another source of worry if you're not following your plan. Balancing it out can lead to more honest, supportive discussions over tea.
Related Products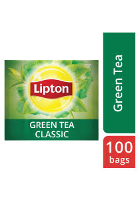 Recommended price (including VAT)
Product not available
Product added to cart: Lipton Green Tea (12x100 teabags)
Recommended price (including VAT)
Product not available
Product added to cart: Lipton Green Tea Mint (12x100 teabags)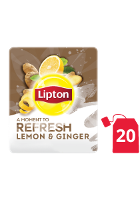 Recommended price (including VAT)
Product not available
Product added to cart: Lipton Herbal Infusion Lemon & Ginger (16x20 teabags)