Executive Catering Chef - Arabia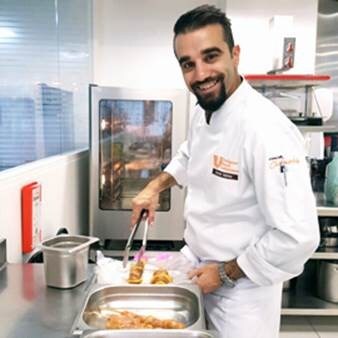 Chef David has 18 years of culinary experience. He has worked with diverse chefs from all over the world, which has allowed him to learn professional food service processes from several cultures. Chef David takes a very detailed approach to creating food solutions to our clients.
Born in Lebanon, Chef David graduated culinary school in 2000. His specialty is fusing original Lebanese cuisine with other world cuisines. He also excels at developing cost management systems for clients. Chef David has been ISO certified since 2014 as an Internal Food Safety Auditor.
Chef David believes in spreading and sharing his skills: "I believe that being a chef is about spreading the experience to whoever asks for it. This how we create a stronger chef generation that is able to move this industry forward and adapt it with evolving trends."