All-Purpose Curry Paste
Great tasting curry is made with a flavorful curry base and the only way to get the best flavor is to make your own all-purpose curry paste. We use this paste to add depth of flavour to most of our curries and spicy marinades. Knorr Tomato Powder adds the acidity and sweetness you expect from tomatoes but without the hassle of long preparation and cooking. Test this paste in your next curry! View full recipe below.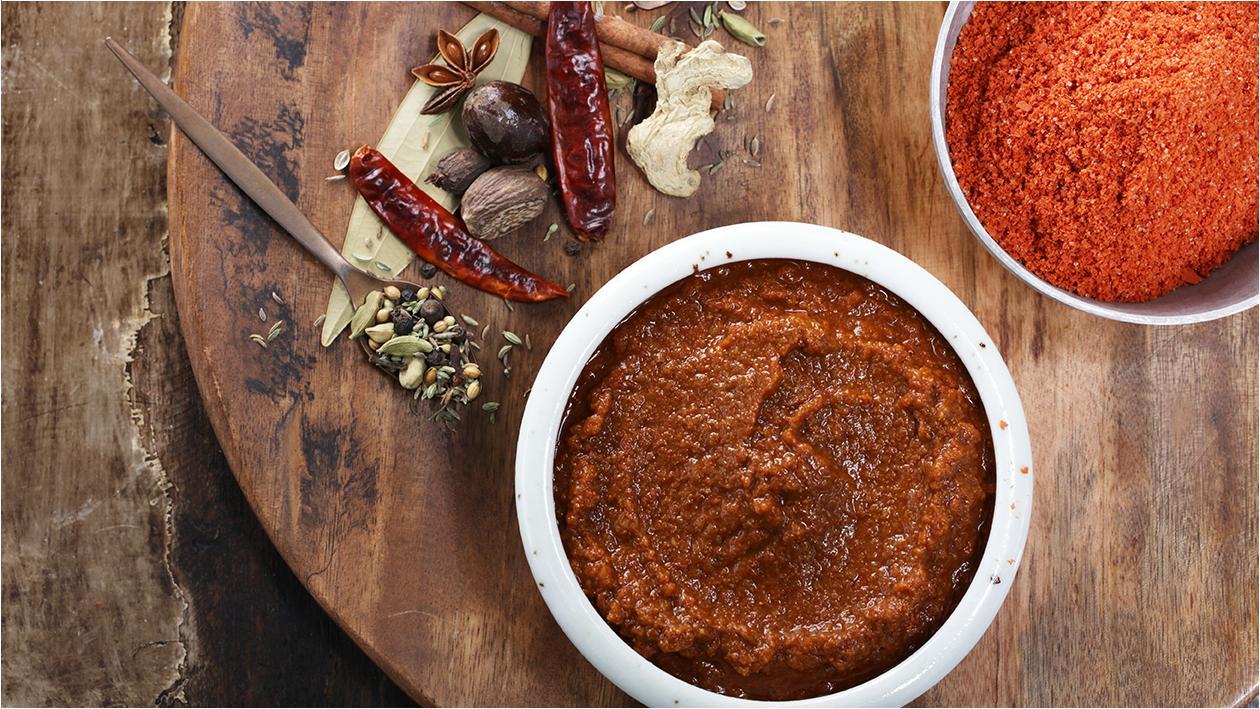 Ingredients
Making the Paste:
Preparation
Making the Paste:

Heat the oil in a pot and sauté the onions. Add the salt garlic and ginger past and sauté. Add all the remaining spices and cook till aromatic.
Add the water and simmer for 5 minutes. Blend this mix then add the Knorr Tomato Powder and whisk. Simmer for 1 minute the transfer to a container, cool and store in fridge or 3 to 5 days.