Designed for professional chefs, check out this Banana Katayf and Strawberry Sauce recipe: cooking instructions broken into components, full list of professional ingredients, chefs' preparation secrets. Master this recipe with products like: Carte D'or Professional Strawberry Topping.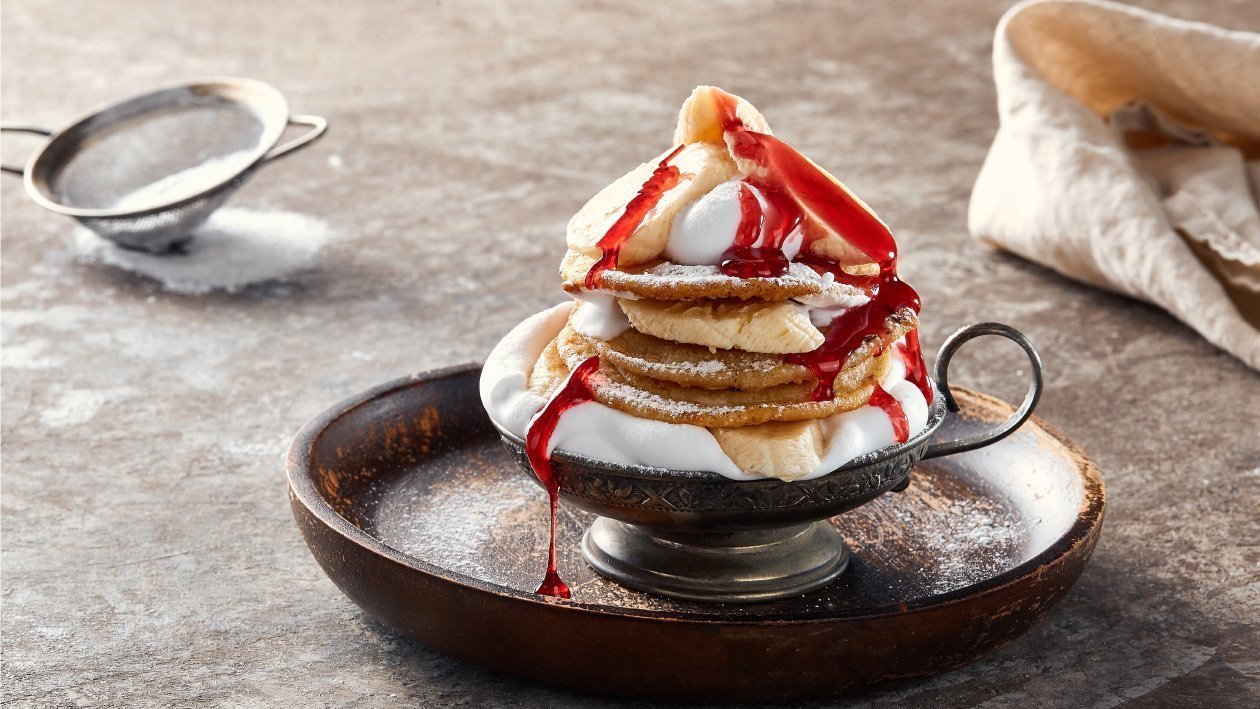 Ingredients
Preparation:
Fresh mint, leaves

20.0 g
Preparation
Preparation:

In a non-stick pan melt the butter and sauté the Katayf for 2 minutes on each side.
On your serving plate put the first one then add the whipping cream and banana then drizzle with Carte D'or Professional Strawberry Topping.
Then repeat with the 2nd one, to finish sprinkle the powder sugar using a sift and add a couple of mint leaves.