Big Mac & Cheese Burger
This recipe has two of the most favorite dishes combined into one. Creamy macaroni and cheese on top of a beef burger. Grilled onions and a crazy good smoky tomato mayo sauce rounds it off nicely. A great special for any weekend menu. View the complete recipe below!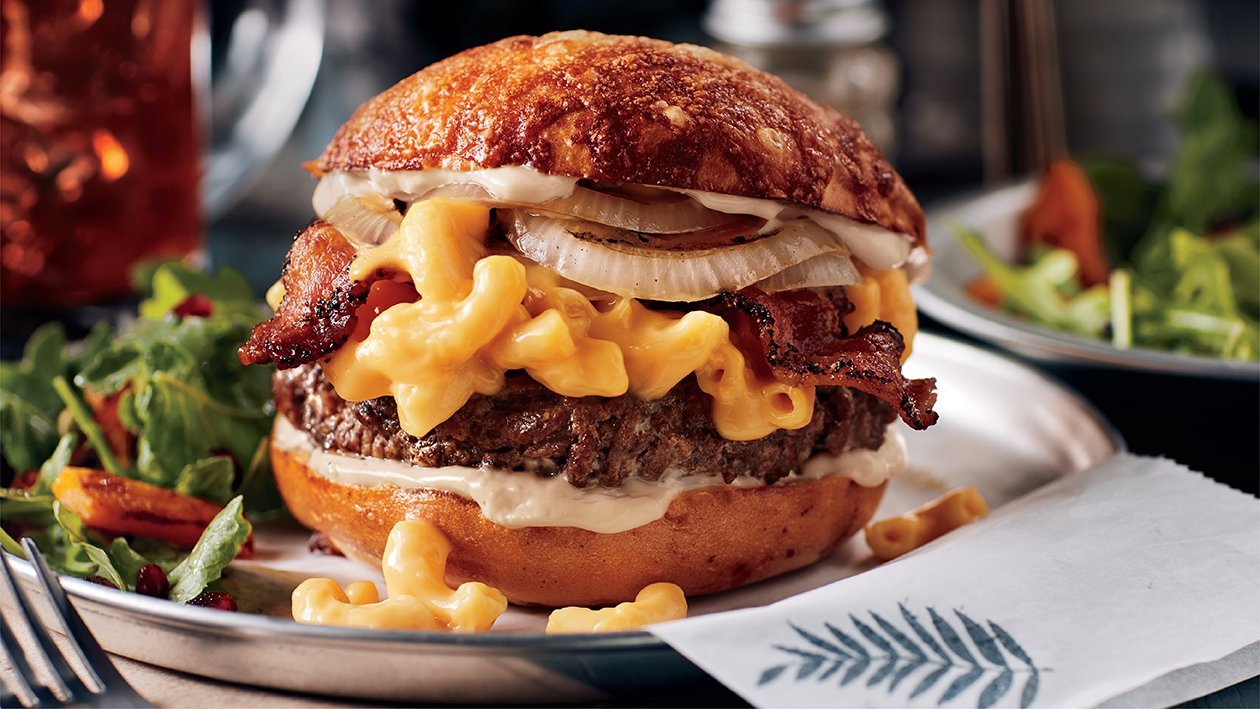 Ingredients
Smoky Tomato Mayo:
Prepare the Burger;
Beef burger patties

10 pc

Macaroni and cheese, prepared

500 g

Onion, sliced, grilled

250 g

Smoky tomato mayo, prepared

700 g
Preparation
Smoky Tomato Mayo:

Combine Hellmann's Real Mayonnaise, Knorr Hickory BBQ Sauce, Knorr Tomato Pronto and whisk until smooth. Reserve refrigerated.

Prepare the Burger;

To assemble, spread smoky mayo on each side of the bun, then add grilled beef patty.
Now put macaroni and cheese, two slices of bacons, and onion.
Serve to very hungry customer.