Designed for professional chefs, check out this Black Rice stuffed Zucchini recipe: cooking instructions broken into components, full list of professional ingredients, chefs' preparation secrets. Master this recipe with products like: Knorr Vegetable Powder, Knorr Tomato Powder and Knorr Lime Seasoning Powder.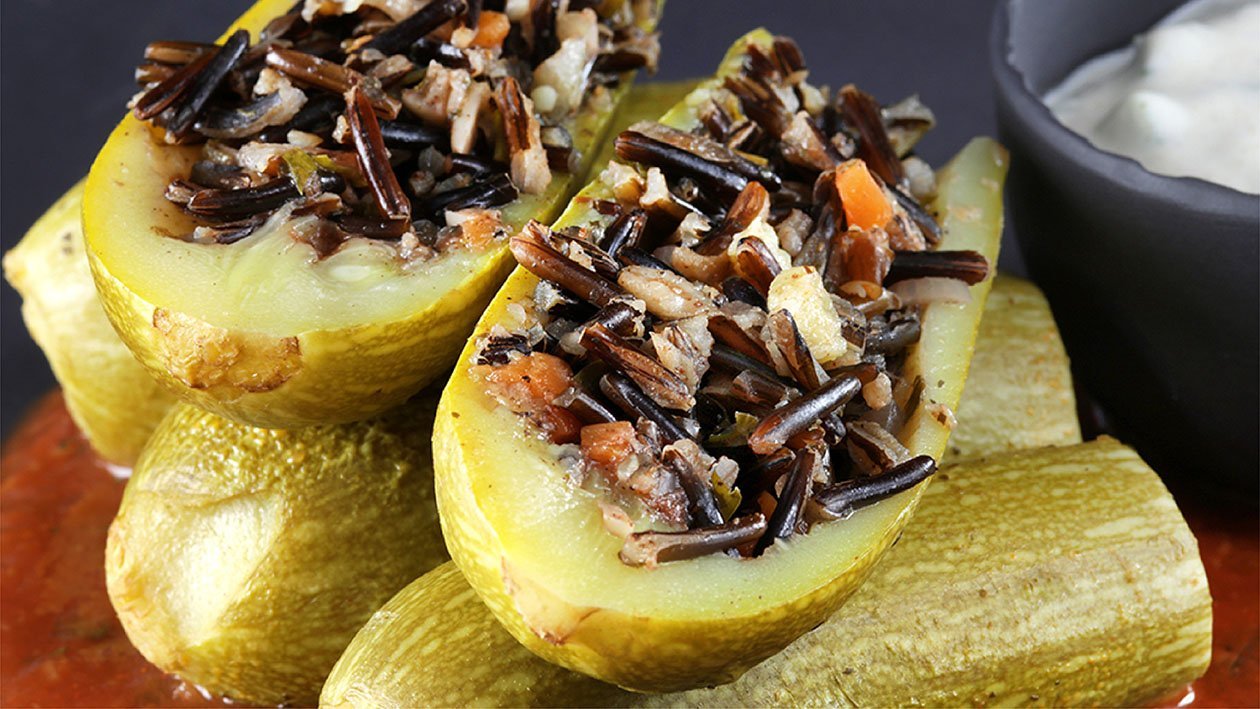 Ingredients
Zucchini:
Arabic Baby marrow, medium to small size

3.3 kg

Parsley, finely chopped

20.0 g
Sauce:
Preparation
Zucchini:

Heat the water and add the Knorr Vegetable Powder. Cook the black rice in the stock 80% of the way, strain, cool and reserve.
Hollow out the Zucchini and keep till stuffing is ready.
For the stuffing, mix together the oil, carrots, onions, parsley, mint and allspice with the rice.
Stuff the Zucchini with the rice mix and layer in a large pot.
Place a heavy plate facing down onto the Zucchini and add the Knorr Vegetable Powder, mint, Knorr Lime Seasoning Powder and water, it should cover all the Zucchini.
Simmer on medium to low heat till rice is cooked and Zucchini is tender, remove the Zucchini and reserve the stock for the sauce.

Sauce:

Heat 1 litre of the stock and whisk in the Knorr Tomato Powder and simmer for 1 min.

Plate:

Spoon some of the sauce on to the plate and stack the Zucchini on top.