Classic Chicken Caesar Salad
Designed for professional chefs, check out this Classic Chicken Caesar Salad recipe: cooking instructions broken into components, full list of professional ingredients, chefs' preparation secrets. Master this recipe with products like: Knorr Chicken Stock Powder, Hellmann's Real Mayonnaise, Knorr Lime Seasoning.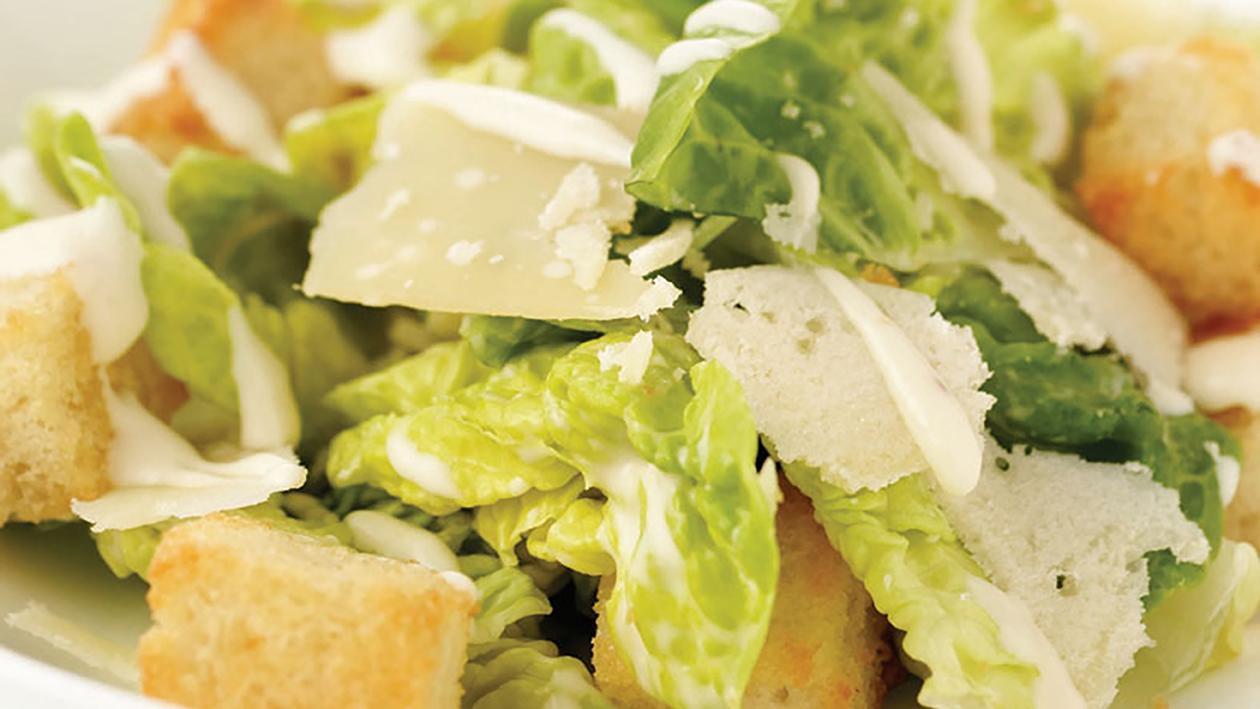 Ingredients
Chicken:
Chicken breast, boneless, skinless

1 kg

Knorr Corn Oil (4x5L)

30 ml
Dressing:
Water for lime seasoning

30 ml

Cheese, parmesan, grated

80 g

Worcestershire Sauce

10 ml

Black pepper, crushed

5 g
Salad:
Garnish:
Parmesan cheese, shavings

200 g
Preparation
Chicken:

Marinade the sliced chicken breast with oil and Knorr Chicken Stock Powder. This can be done maximum 2 days before the time.
Grill on each side over high heat, in a pan or charcoal grill for 2 minutes each side & finish off in the oven for an extra 5 minutes, this will retain moisture.

Dressing:

Chop anchovies very fine & combine with garlic, Knorr Lime Seasoning, salt, pepper, Worcestershire sauce, finely grated parmesan cheese and Hellmann's Real Mayonnaise.

Salad:

In a large mixing bowl toss together salad leaves, croutons and grilled chicken while drizzling with Caesar dressing. All ingredients need to be well covered with dressing before serving as soon as possible.

Garnish:

Prepare the parmesan shavings by using a potato peeler and add a few shavings after dressing the salad.

Presentation:

Remember to shake the dressing before dressing the salad.