Classic Mediterranean Brine
Designed for professional chefs, check out this Classic Mediterranean Brine recipe: cooking instructions broken into components, full list of professional ingredients, chefs' preparation secrets. Master this recipe with products like: Knorr Chicken Stock Cubes.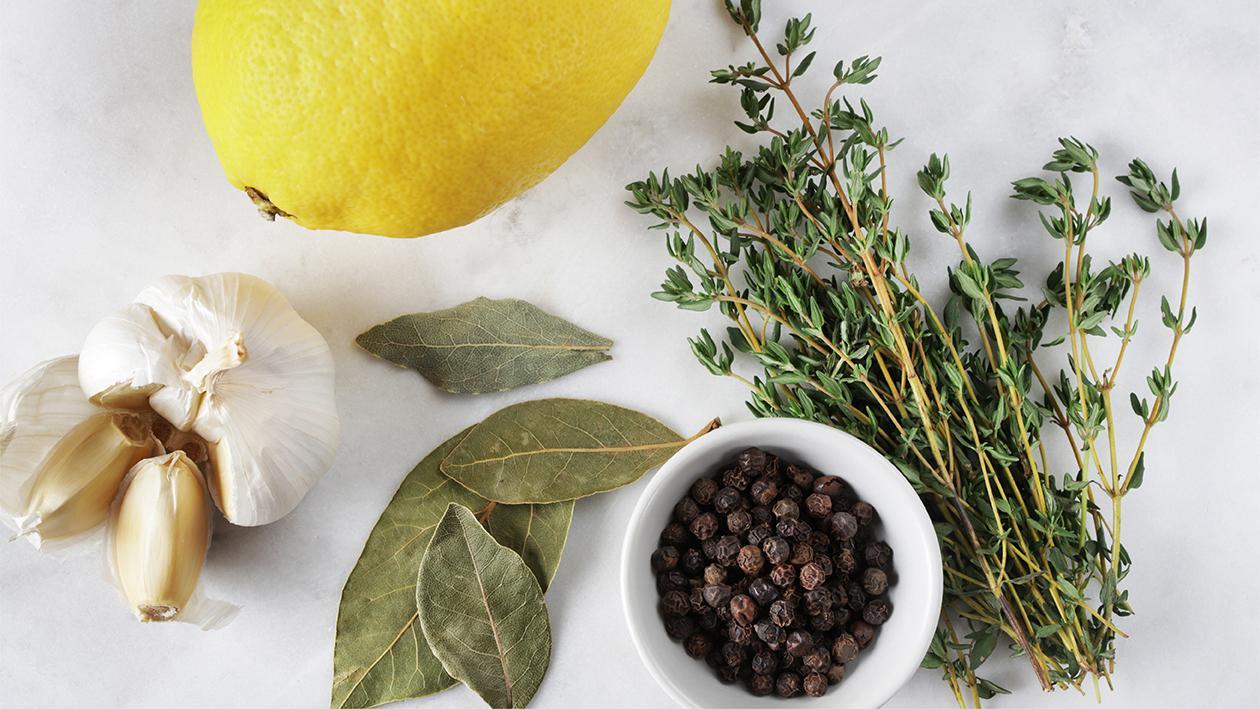 Ingredients
Method:
Black pepper, crushed

50 g
Preparation
Method:

Bring the water to a boil in a large pot stir in the Knorr Chicken Stock Cubes till dissolved.
Squeeze out the lemon juice, add it with the skins and the rest of the ingredients to the brine and simmer for 2 min, then remove from the heat.
Let the mixture cool completely in the fridge then add your chicken and keep submerges in the fridge, use a heavy plate if needed. After 12 – 24 hours remove the chicken and pat dry before cooking.