Corned Beef Colcannon
Designed for professional chefs, check out this Corned Beef Colcannon recipe: cooking instructions broken into components, full list of professional ingredients, chefs' preparation secrets. Master this recipe with products like: Knorr Mashed Potatoes, Knorr Aromat Seasoning.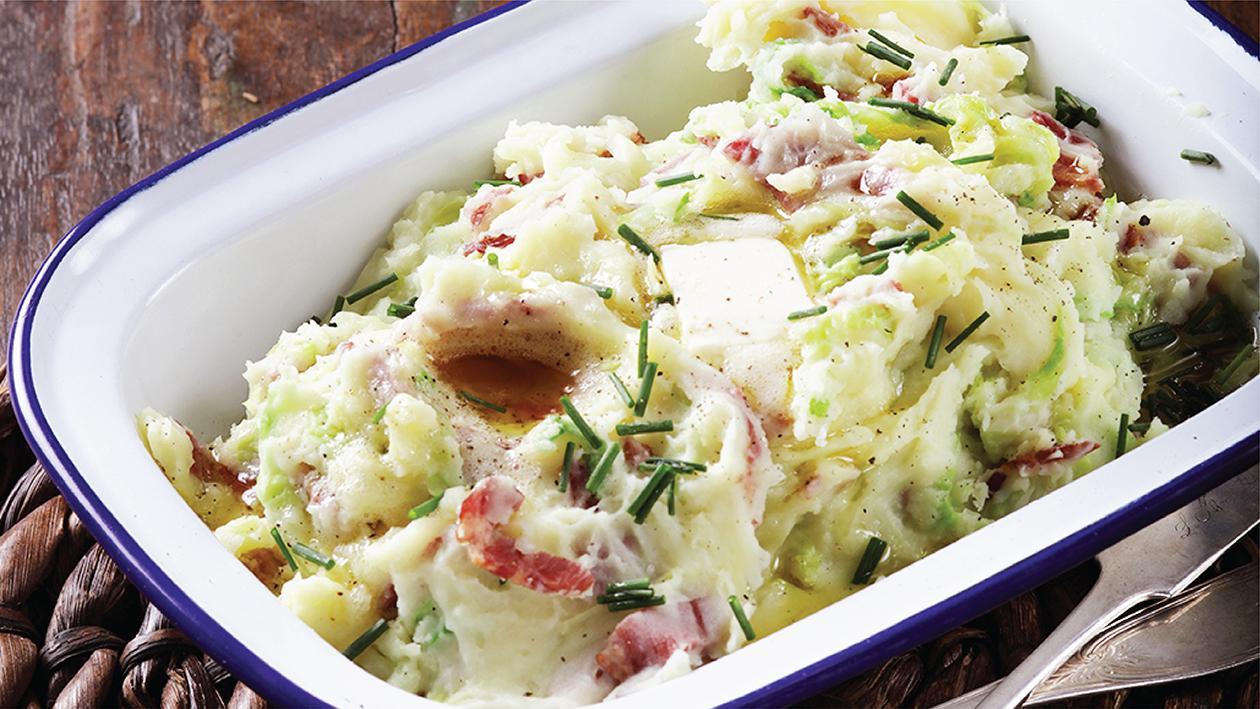 Ingredients
Preparing Colcannon:
Corned beef, shredded

200 g

Chives, Fresh Chopped

10 g
Preparation
Preparing Colcannon:

Sauté onions, corned beef and kale in a little butter until onions are sweet & savory cabbage is wilted.
Prepare Knorr Mashed Potatoes with water & set aside.
Combine cabbage & corned beef mixture with mash potatoes. Season with butter and Knorr Aromat Seasoning.