Corned Beef Colcannon
Designed for professional chefs, check out this Corned Beef Colcannon recipe: cooking instructions broken into components, full list of professional ingredients, chefs' preparation secrets. Master this recipe with products like: Knorr Mashed Potato and Knorr Aromat Seasoning.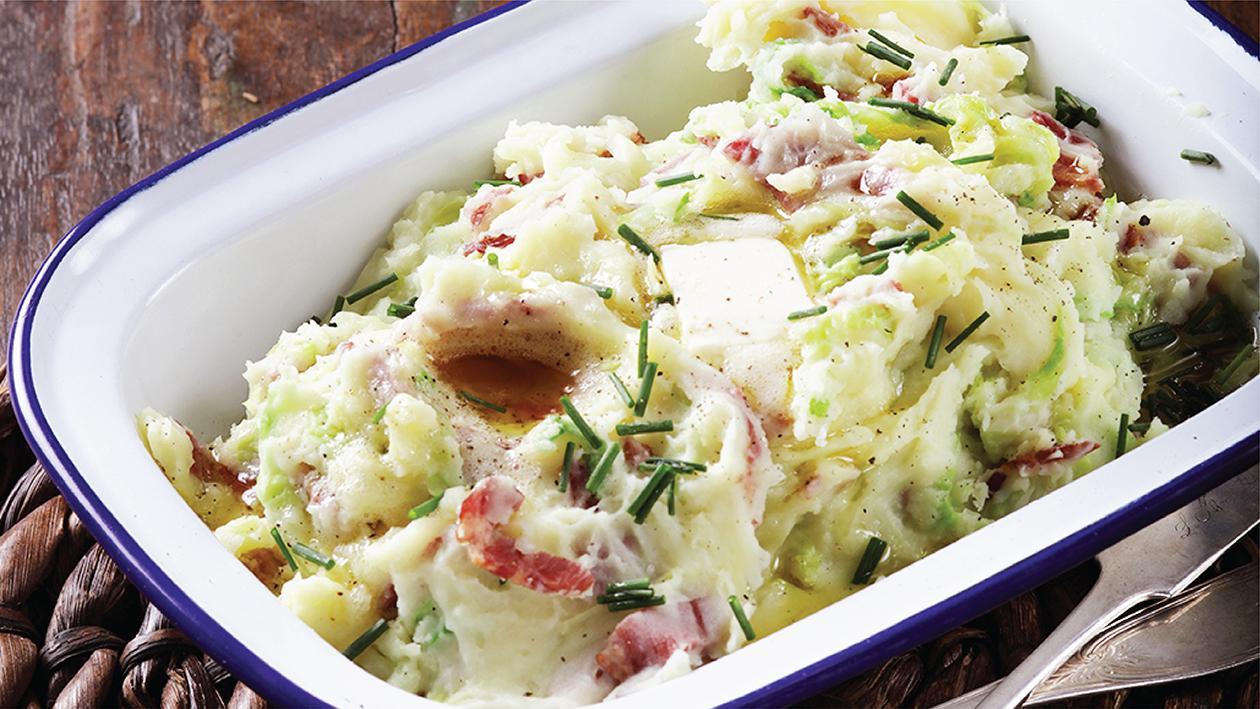 Ingredients
Corned Beef Colcannon:
Corned beef, shredded

200 g

Chives, Fresh Chopped

10 g
Preparation
Corned Beef Colcannon:

Sauté onions, corned beef and kale in a little butter until the onions are sweet and savoury and the cabbage is wilted.
Prepare Knorr Mashed Potato with water and set aside.
Combine cabbage and corned beef mixture with mash potatoes. Season with butter and Knorr Aromat Seasoning.