Cranberry Date Leg of Lamb
Leg of lamb is ideal for a Christmas lunch or dinner buffet, it's a cost-effective cut of meat that serves many people. This recipe introduces a Middle Eastern touch by basting with dates and cranberries. There is also a hint of Latin American fusion in the Salsa Verde. View the full recipe below!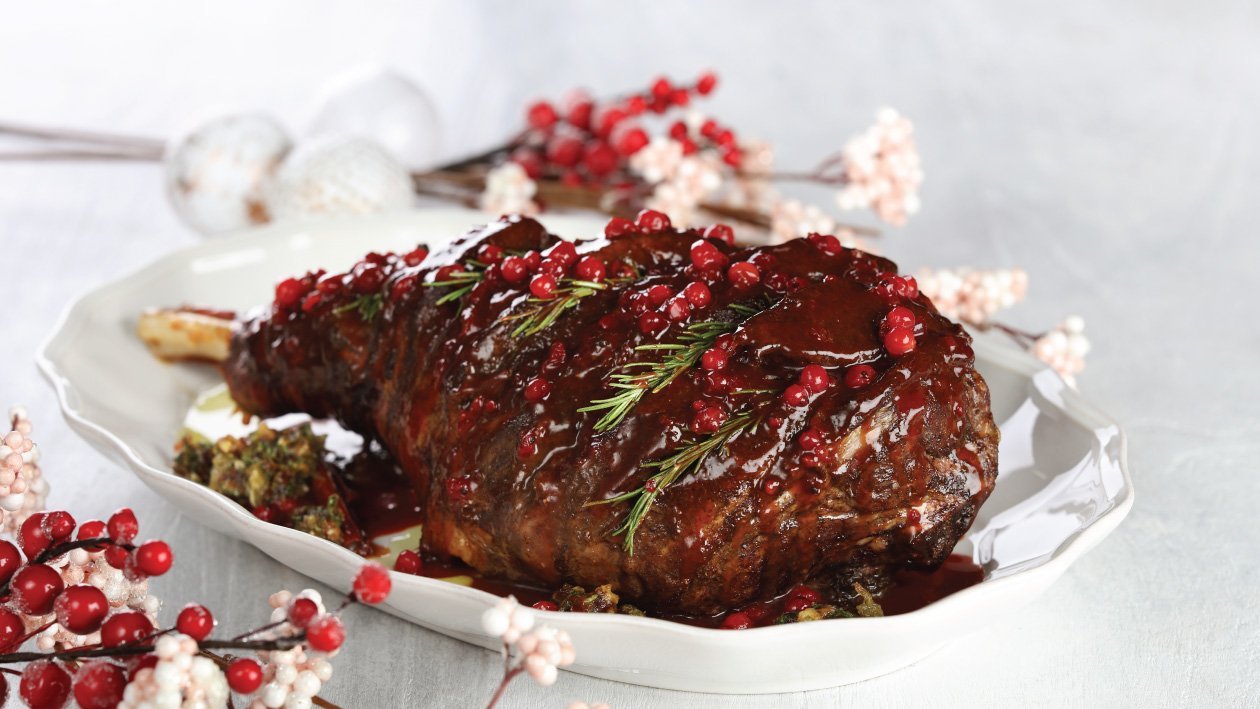 Ingredients
The Lamb:
Cranberry sauce, jelly

500 g
Dates Salsa Verde:
Dates, soft chopped

200 g

Parsley, fresh, chopped

20 g
To Serve:
Preparation
The Lamb:

Preheat oven to 200°C, place lamb into roasting pan and roast for an hour.
Put cranberry sauce, cranberry juice, mint leaves, black pepper and Knorr Demi Glace Sauce in food processor and blend until combined.
Remove lamb and baste with cranberry mix and return to oven for another 30 minutes, cook to your liking.
Remove from oven, strain the lamb and use the jus to serve.

Dates Salsa Verde:

Put all salsa ingredients together in bowl and mix well.

To Serve:

Mix Knorr Mashed Potato, with the hot water and mix until smooth and creamy.
Serve next to the leg of lamb, dress the lamb with Salsa Verde.