Designed for professional chefs, check out this Crispy Okra Fingers recipe: cooking instructions broken into components, full list of professional ingredients, chefs' preparation secrets. Master this recipe with products like: Knorr Aromat Seasoning and Knorr Professional Thai Sweet Chilli Sauce.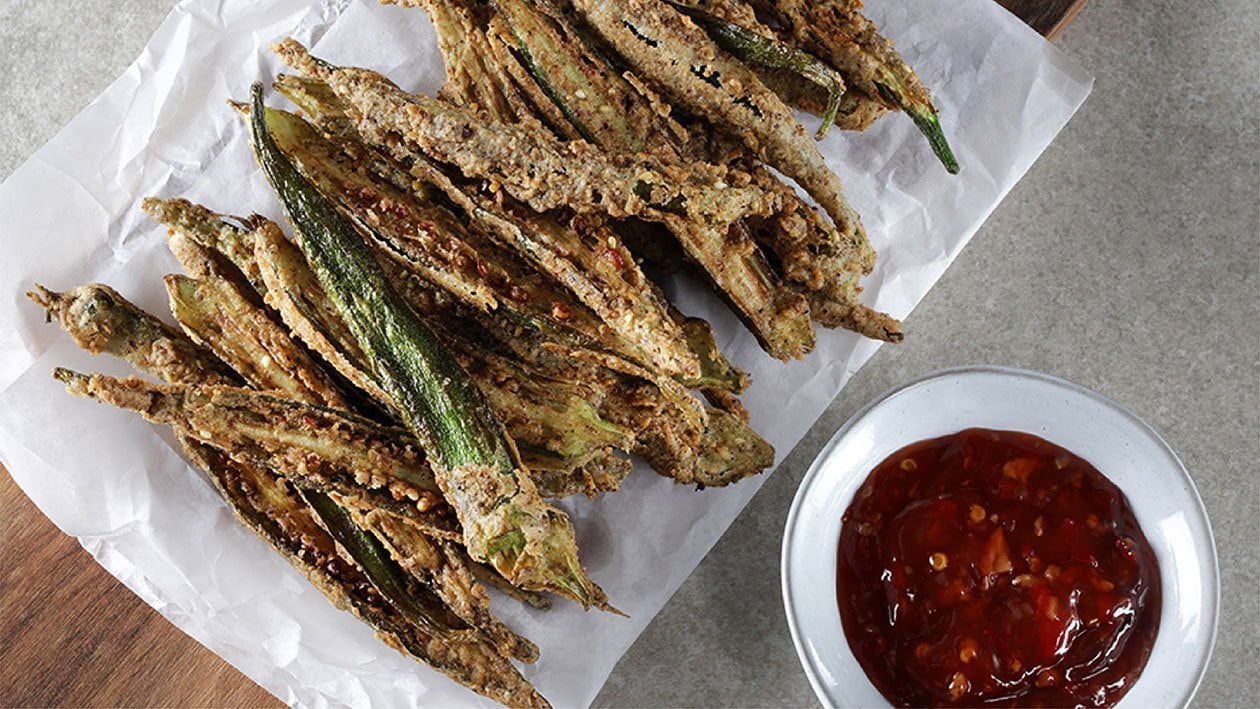 Ingredients
Okra:
Plating:
Preparation
Okra:

Wash Okra and cut in half lengthways.
Put in a large bowl of cold water and soak for 1 hour.
In a shallow bowl or dish, mix together flour, sumac, zaatar, garlic powder and Knorr Aromat Seasoning.
Heat frying oil to 180°C.
Take the Okra directly from the water, dip in flour mixture, coat well and shake off the excess.
Fry until golden brown.
Drain on kitchen paper.

Plating:

Arrange on a platter.
Serve with Knorr Professional Thai Sweet Chilli Sauce.